Should You Take Out a Personal Loan to Pay Medical Bills?
Medical debt is far and away the most severe form of U.S. household debt.
Approximately one-third of Americans with a job owe medical debt, with 28% of those individuals on the dock for $10,000 or more in outstanding medical bills. Even worse, 54% of consumers surveyed in a recent report by Salary Finance say they've defaulted on medical debt.
Medical debt is a problem afflicting most Americans, as the price of medical care keeps rising.
According to a report from The US Bureau of Labor Statistics, the cost of medical care rise by 4.6% from 2018 to 2019 – the largest year-to-year price increase since 2007.
With the cost of medical bulls so high, and many Americans not able to keep up, can alternative financing options help pay the doctor bills?
Can Personal Loans Help?
That's where a personal loan enters the picture. Some money management experts are bullish on using personal loans to cover medical debt and others are not.
Still, given the declining rates and expanding availability of personal loans, using such loans to cover medical debt is a national conversation well worth having.
"A personal loan can be a good way for some people to pay off medical bills, particularly if the expenses are currently being assessed a high interest rate," says Joseph Toms, president and CEO of Freedom Financial Asset Management, in San Mateo, Cal. "This is the case for credit card debt, and the reality is that many, many people end up charging medical expenses to a credit card, so the "medical debt" becomes credit card debt."
While personal loans can offer significantly lower rates than credit cards, it's important that a potential borrower have the confidence in his/her ability to make all payments on time. "Most personal loans have terms of 36 to 60 months with strict payment schedules," Toms says. "If someone can't work due to medical issues, for instance, a personal loan may not be the best choice."
One big plus is that a personal loan can lead to less stringent credit checks for cashless consumers. "Often, independent lenders have loan consultants who'll have a direct conversation with an applicant," Toms says. "This can be an important development for someone dealing with specific medical expenses."
"Since traditional credit data may not always depict a consumer's complete financial profile and ability to pay debts, it can pay to work with someone who can look at different criteria than a bank or credit union would," he adds. "Some lenders also may offer a discounted rate if there is a co-borrower with sufficient income, or if the applicant has a certain level of retirement savings."
RELATED: Personal Loans vs. Credit Cards: What's the Difference?
Medical experts say that personal loans – carefully used – can help cover the burgeoning cost of medical debt.
"Most personal loans are usually unsecured, which means the lender can't repossess your car if you used those assets as collateral," says Justin Nabity, founder and CEO at Physician's Thrive, an Omaha, Nebraska based financial advisory firm that caters to physicians and other medical professionals. "This is a key advantage with personal loans."
Additionally, personal loans have reasonable fixed terms and low interest rates right now. "Personal loan repayment terms can go up to seven years in some cases," Nabity says. "If you have a good credit score, you can even get an APR as low as 3.3%. This allows you to budget for a monthly payment and pay off the loan within a reasonable period of time."
Alternative Ways to Handle Medical Debt
If you don't want to take on additional debt in the form of a personal loan, there may be other ways to handle the problem.
Leverage payment plans. Medical providers may be willing to offer wayward medical consumers help in the form of payment plans.
"The terms might vary from provider to provider, with some even charging zero interest while others will charge some interest," says Nabity. "If you get yourself in a position where you can't get your bill discounted, an interest-free payment plan is your next best option. That's especially the case if you have exhausted your savings."
Be proactive and ask the hospital if they have a hardship payment plan in place. "Negotiating a payment plan might not seem ideal, but it can set you up with affordable payments you can live with. Plus, making regular payments won't put a dent in your credit score."
Review explanation of benefits (EOB's). Medical experts estimate that 80% of medical bills contain errors or inflated charges.
"That's why consumers should go back and review their medical in question from your health care insurer, known as an explanation of benefits," Tom says. "Common errors can include being billed twice for a service, paying a charge that insurance should cover by insurance, and finding a charge for services you did not. Call the billing department of your provider or insurance company if you do not understand the charges or think there's a mistake."
Contact the medical provider. Be upfront about your situation with your medical care provider, as transparency can help alleviate a high medical billing situation. "If medical problems have affected your ability to work (and therefore your income and ability to pay), talk with your doctors' offices, hospital administrators or their billing departments," Toms says. "Explain your situation and discuss options they can offer you. They may be open to working with you, and could defer payments, or negotiate payment plans."
If you needed to visit an out-of-network provider, or if you don't carry health insurance, ask for a cash-pay price, Toms advises. "Some providers will agree to charge the discounted fee that Medicare or Medicaid pays," he notes.
Ask for additional help. These days, most insurance companies and hospitals employ case workers to work with patients. "A case worker can provide aid in understanding invoices, estimating costs and planning for upcoming procedures, and resolving any payment issues," Tom says.
The Takeaway on Personal Loans and High Medical Debt
With interest rates low, is there a case to be made that personal loans are a good financial tool to handle large medical bills consumers otherwise might not be able to pay? Experts say that it's possible, but issue some caveats, too.
"Certainly low interest rates might be a better option than paying medical bills with credit cards or high interest loans," says Jacquelynn R. Neat, a benefits specialist at Employee Benefit Professionals, in Kansas City, Mo. "However, it's far more important to first do your research and find other resources before paying full price on a medical bill."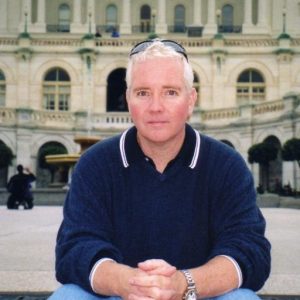 Brian O'Connell has been a finance writer at TheStreet, TheBalance, LendingTree, CBS, CNBC, WSJ, US News and others, where he shares his expertise in personal finance, credit and debt. A published author and former trader, his byline has appeared in dozens of top-tier national publications.
Our Articles:
Recent Articles:
Compare Personal Loans