Shop and Compare for Best Rates
The 6 Biggest Mistakes When Taking Out a Personal Loan
From not reading the fine print to taking the first (but not best) offer, there is no shortage of potential landmines to avoid when taking out a personal loan. Here are the biggest mistakes and how to mitigate them.
Taking out a personal loan is increasingly becoming a commonplace financial practice – over 20.2 million Americans have a personal loan[1].
Unfortunately, making unforced errors when taking out a personal loan is also commonplace, and that's a scenario loan borrowers need to avoid to optimize their personal loan experience.
"It's easy to find a personal loan that looks appealing on impulse and to apply on the spot," said Timothy E. Hansen, Founder of Wealth Growth Wisdom, LLC, an online personal financial advisory platform. "But if you try to take out a loan without doing the proper research and asking the right questions, mistakes will follow."
"And remember, when it comes to personal loans, there are no stupid questions," he says.
Personal Loan Mistakes to Avoid
What are the most onerous mistakes financial consumers make when taking out a personal loan? These errors are at the top of the list.
Not accounting for a personal budget. Not fitting a personal loan with the household budget is a common mistake with personal loans, experts say.
"Most people forget to consider their budget upon applying for a personal loan," said Timo Wilson, CEO of Asap Credit Solutions, based in Phoenix, Az. "This happens most of the time because borrowers are in dire need of money and they don't think deeply about the consequences of taking out a loan."
"Often, borrowers settle for high-interest rates for payments because they are trapped in emergency situations and the stress of meeting a loan deadline leads to financial mistakes," Wilson adds.
Focusing only on the loan amount and the rate. "The biggest mistake has to be not doing research and focusing only on the loan and the interest rate," says Baruch Silvermann, founder of The Smart Investor, in Los Angeles, Cal. "It's very easy to choose the first loan with an attractive rate and apply on impulse. However, it's crucial that you shop around for a loan that doesn't have any hidden fees in the contract's terms and conditions."
"Make sure you check the terms and conditions for penalties and charges that apply to early or late payments," Silvermann adds. "Take time to research the company, and most importantly, don't apply for multiple loans in a short span, as it can damage your credit."
Opting for longer repayment periods
With personal loan payback periods, shorter is better – even if many borrowers don't take that route.
"While longer loans with lower equated monthly installments (i.e., monthly payments) seems like a better repayment option, adopt a more aggressive repayment approach, as loans with shorter repayment term loans are cost-effective due to a lower total payout," says Christopher Liew, founder of the Wealth Awesome personal financial blog. "However, it's equally important to consider your monthly budget and repayment ability when deciding on the length of the loan."
Ignoring credit history. According to Liew, all personal loan lenders will check out credit history to get a grip on how you've managed your finances – for better or worse. The problem is, too many borrowers give their credit score a low priority when applying for a personal loan.
"A good credit score vouches for impressive credit history and serves as a proof of your ability to manage your financial responsibility to the lenders properly," Liew says. "Credit plays a very important role in helping get a personal loan at a lower rate of interest." the best personal loans are usually provided by your local bank or credit union," said Adem Selita, chief executive officer at The Debt Relief Company in New York, N.Y.
Not reading the fine print
Loan companies might assure you of a speedy approval and high loan amount when your application is processed, but don't fall for such promises, Liew advises.
"Go through the terms and conditions carefully and understand the charges levied upfront," he says. "If the terms aren't favorable to your ability to repay the loan, keep looking until you find a loan that really is best suited to your unique financial needs."
Applying for multiple loans at the same time
People who are cash-strapped or in dire need of funds tend to apply for too many personal loans, which actually hurts their ability to land a loan.
"When you're desperate from money, applying for a personal loan from different lenders can be a tempting proposition," Liew says. "However, whenever a lender processes your application, a hard inquiry is conducted, which reflects on your credit report."
"Too many inquiries of this nature can hurt your credit score," he adds. "Moreover, the lenders may assume that you are credit hungry and hesitate to grant you the credit."
References
[1] https://www.lendingtree.com/personal/personal-loans-statistics/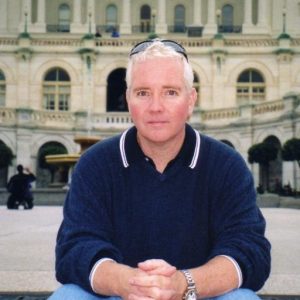 Brian O'Connell has been a finance writer at TheStreet, TheBalance, LendingTree, CBS, CNBC, WSJ, US News and others, where he shares his expertise in personal finance, credit and debt. A published author and former trader, his byline has appeared in dozens of top-tier national publications.
Our Articles:
Recent Articles:
Compare Personal Loans