Should You Take Out a Personal Loan for a Wedding?
Your wedding is one of the most important days of your life. Whether you're dreaming of a large, upscale celebration or a small, intimate affair, you may be wondering how to pay for it. After all, a wedding of any size can get expensive very quickly. In fact, the average cost of a wedding these days is $30, 433.
A personal loan is one financing solution that may help you cover your wedding expenses if you can't pay for them in cash. With a personal loan, you can take out a lump sum of money and repay it over time through fixed monthly payments. So is it a good idea to take out a personal loan for a wedding? The answer depends on your unique situation and preferences.
When a Personal Loan for a Wedding Makes Sense
Since personal loans usually come with lower interest rates than credit cards, this option can save you a great deal of money on financing your wedding. The better your credit is, the lower interest rate and more favorable terms you'll be able to land.
As long as you know you'll be able to repay it in full every month, a wedding loan may offer a great opportunity to build your credit. With a solid credit history, you'll find it easier to qualify for a mortgage, car loan, and other types of loans and credit in the future.
If you need cash fast so you can reserve your venue and pay your vendors as soon as possible, a personal loan may also be a solid pick. Depending on the lender you choose, you may receive your funds via direct deposit in as little as one business day. Fortunately, many lenders will allow you to apply quickly online from the comfort of your own home.
When to Avoid a Personal Loan for a Wedding
While taking out a personal loan for a wedding can be a great choice, it's not right for everyone. If you have the temptation to overspend, for example, you may borrow more money than you can afford for your big day. It's no surprise that many couples get carried away with all of the elements of their wedding day and spend too much.
If you can't afford to make your loan payments in full and on time every month, you and your spouse will start your marriage off in debt. This can be a serious issue, especially if you already have student loans, credit card debt, and other debt you're trying to get rid of.
Also, some loans will cost you more than just interest charges. If you don't read the fine print, you may be stuck with unwanted fees for things like origination, electronic payment processing, document preparation, and prepayment.
How to Get a Loan for a Wedding
Fortunately, taking out a loan for a wedding is a simple process. Here's what you'll need to do.
Know where you stand credit-wise: Check your credit reports and scores so that you understand what type of credit you have. If you don't have the best credit, you may want to improve it before you shop for a wedding loan. By doing so, you'll increase your chances of approval and be more likely to lock down a low interest rate that can save you thousands.
Look for lenders: There are plenty of lenders that offer personal loans for weddings. You can go online to find them or visit a local bank, credit union, or different financial institution in person. Jot down a list of reputable lenders whose requirements you meet.
Get prequalified: If you go through the prequalification process, you can find out what types of loan offers you qualify for. The good news is that prequalifying involves a soft, rather than hard credit check and won't harm your credit score. To prequalify, you'll likely have to fill out a quick form with personal details including your name, address, date of birth, and Social Security number.
Compare offers: Once you've prequalified and have several loans to choose from, compare them closely. Consider their interest rates, terms, and fees so you can select the most affordable offer with the best terms.
Apply: Chances are you'll be able to apply formally via a fast online application. Many personal loan lenders will approve you instantly or quickly and deposit your funds within 24 hours or a few business days.
Be Smart About Your Wedding Costs
Even if you do get approved for a wedding loan, don't spend more than you can afford. Sit down with your soon-to-be husband or wife and determine which items you'd like to splurge on which ones you can reduce or cut out altogether.
Come up with an appropriate wedding budget and stick to it as much as possible. Remember that you want your wedding to be a joyous day, not a day that steers you into debt and prevents you from meeting other short and long-term financial goals.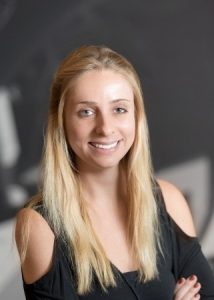 Anna Baluch is a personal finance writer that has written for Lending Tree, Credit Karma, TheBalance and more. She enjoys writing about personal money management topics, and lives in a suburb of Cleveland, Ohio, where she enjoys working out, volunteering, and trying new restaurants.
Our Articles:
Recent Articles:
Compare Personal Loans