Medical Loan: What Is It and How to Get One
When you have an unexpected health care expense, you may consider using a medical loan to pay for it. These loans can help make managing doctor bills easier. 
Taking out loans for medical bills can have both pros and cons. Understanding how these loans work can help you decide if financing medical care is the right option. 
What is a medical loan?
A medical loan is a type of unsecured personal loan that's used to pay for health care expenses. Medical loans can be offered by online lenders or banks and applying for one is very similar to getting any other type of unsecured personal loan. 
The difference is that these are personal loans for medical bills — they aren't designed to be used for debt consolidation or making home improvements. Since they're unsecured, you don't need collateral to borrow money with a medical loan. 
What can medical loans be used for?
While individual lenders can establish guidelines on what you can or can't use a medical loan for, they're generally intended to cover health care-related expenses. Depending on the lender, that might include things like:
Long-term care needs, such as rehabilitation or physical therapy
Ongoing treatment for a major illness
Urgent care or emergency room bills
Cosmetic or elective surgeries
Weight loss surgery
Hair loss treatment
Infertility treatments
Vision surgery
Dental treatments
You could use a medical loan to cover your doctor bills or simply pay basic living expenses if an injury or illness leaves you unable to work temporarily. A medical personal loan could help cover the gap if you have to go without a pay check until you're recovered.
Taking out loans for medical bills can have advantages and disadvantages. If you're in need of money to pay for medical care, here are a few things to keep in mind before you borrow. 
RELATED: High Medical Bills? Here's How to Choose Between A Credit Card or Personal Loan
Pros:
Getting a medical loan can help you pay for health care needs that you aren't able to cover out of pocket or with insurance.
Medical loans typically have fixed interest rates and monthly payments, making it easier to budget for debt repayment.
Depending on the lender, you may be able to get funding within one or two business days which could be helpful in a medical emergency.
Medical loans are flexible, since you can use them to pay for direct or indirect costs related to a health issue.
Cons:
Like other personal loans, medical loans can charge interest and lenders can also tack on fees for borrowing, such as an origination fee.
Medical loan interest rates may be higher compared to rates for other types of personal loans or even credit cards.
Your borrowing needs may not fit a lender's minimum or maximum loan amounts.
It may be more difficult to get approved with a low credit score or higher debt to income ratio.
Where to find medical loans
If you're interested in exploring medical loans, talking to your bank or credit union may be the first step. Your bank may be able to offer options for medical loan financing to help meet your needs. 
You can also research personal loan options for medical expenses at online lenders. When comparing medical loans, whether through your bank or an online lender, pay attention to:
Fees, including origination fees and/or prepayment penalties
Interest rates
Minimum credit score requirements
Minimum and maximum loan amounts
What the loan can be used for
Getting prequalified for a medical loan can be helpful for getting an idea of what you might pay in interest and fees and what your monthly payments will work out to. Shop around for medical loans online and compare rate quotes from multiple lenders to find the right one.
Medical loan alternatives
If you aren't able to get approved for a medical loan or you're wondering what other options you have, there are some other ways to help pay for medical care. 
Negotiate a discount. Your hospital or health care provider may be willing to negotiate a discount on your medical bills if you aren't able to pay in full. Having even 5-10% knocked off could help you realize significant savings. 
Ask for a payment plan. While you're asking about a discount, you could also ask your health care provider about payment plans. Your doctor's office or hospital may be willing to let you pay your bill over time in monthly installments. 
Consider a medical credit card. Medical credit cards are similar to medical loans. They can offer deferred interest financing to give you time to pay off health care expenses without being charged interest. 
Open a credit card with a 0% promotional APR. Medical credit cards can often charge higher regular interest rates compared to traditional credit cards. So you may consider opening a card with a 0% APR on purchases instead. Just consider how likely you are to pay the balance in full before the regular APR kicks in. 
Last but not least, check your medical bills carefully for errors. If you see anything that looks off, reach out to the billing department to ask for an explanation and an adjustment.
RELATED:
Check your credit report for mistakes. Obtain and carefully review a copy of their credit report from each of the three national credit bureaus (TransUnion, Experian, and Equifax – each offers a free copy of your credit score on their web sites.).
"Check those report for reports for any errors," says Charlie Scanlon, president of Phoenix Credit Consultants in St. Louis, Mo. "In our experience, 25 to 30% of the credit reports we review for our clients contain errors."
When you find an error on your credit report, report it immediately to the credit scoring agency. Often, the error will be stripped from your credit report and your credit score can rise significantly within 30 days.
Cut your credit utilization. Consumer looking for a quick credit boost should measure their level of credit utilization on their credit cards. "Credit utilization accounts for 30% of a FICO mortgage score," says Scanlon. Consumers want to be certain that this utilization (the relationship of their cumulative credit card balance to their cumulative limit) is 30% or less of the limits on their cards."
"Oftentimes, paying those accounts down to a favorable level will result in significant increases to their scores," he
adds.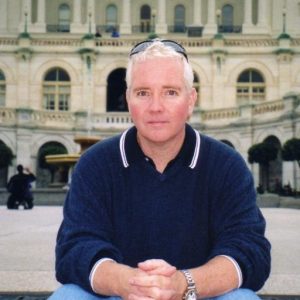 Brian O'Connell has been a finance writer at TheStreet, TheBalance, LendingTree, CBS, CNBC, WSJ, US News and others, where he shares his expertise in personal finance, credit and debt. A published author and former trader, his byline has appeared in dozens of top-tier national publications.
Our Articles:
Recent Articles:
Compare Personal Loans