Personal Loans vs. Credit Cards: What's the Difference?
In a perfect world, you'd have the cash to pay for everything you need and want on hand. Since this may not be the case, there are two financing solutions for you to consider: personal loans and credit cards.
While both options allow you to borrow money to fund your purchases, there are some significant differences between them. Let's dive deeper into personal loans vs. credit cards so you can figure out which one is best for your unique situation.
Personal Loans
If you take out a personal loan, you'll receive a lump sum of money that you'll have to pay back over time via fixed monthly payments. Depending on the lender you choose and your credit score, you may qualify for a personal loan of a few hundred dollars or a higher one that's worth thousands or even tens of thousands of dollars. Some personal loans need to be repaid within a few months while others have a longer term of several yeas.
You can obtain a personal loan from various lenders including banks, credit unions, and online lenders. Therefore, it's wise to shop around so you can find one with the lowest interest rate and most favorable terms.
When to Choose a Personal Loan
There are a number of situations where a personal loan is the ideal financing solution. If any of these scenarios apply to you, you may want to consider one.
You lock down a low APR: The lower your APR is, the less you'll pay in interest. A low APR can save you thousands of dollars down the road so if you're eligible for one, a personal loan is a smart choice.
You want to finance a one-time expense: Are you remodeling your kitchen? Paying for your child's wedding? Covering a medical bill? If you'd like to take care of a large, one-time expense, a personal loan can help.
You wish to consolidate debt: If you have multiple, high-interest debts, consolidating them with a personal loan can save you a great deal of cash. Debt consolidation may also make the debt payoff process more manageable and less intimidating.
You can make the monthly payments: Since one missed payment can ding your credit score, only take out a personal loan if you know you'll be able to repay it.
Credit Cards
If you go the credit card route, you'll receive a line of credit. You'll be able to withdraw from this line of credit as much or as little as you'd like up to a certain credit limit. Your credit score and a few other factors will determine your credit limit. Generally speaking, the higher your credit score is, the higher line of credit you can qualify for.
There are plenty of credit card cards out there so you'll want to do your research and find one that meets your needs and preferences. While some come with annual fees and sign-on bonuses, others are known for their cash back rewards or travel points.
When to Choose a Credit Card
Sometimes, a credit card is a better option than a personal loan. Here are some signs that you may benefit from a credit card.
You want to pay for smaller expenses: A credit card isn't a smart move if you'd like to remodel your deck for $15,000. What it is good for, however, is smaller, everyday expenses like your utility bills and groceries. If you'd like to cover smaller expenses, a credit card with a solid rewards program should be on your radar.
You can pay off your balance in full every month: If you don't pay off your credit card balance in full every month, you may be left with hefty interest charges and late fees. For this reason, you should only use one if you're confident you'll be able to repay your balance in full every month.
You are eligible for a 0% APR promotional offer: Believe it or not, there are some credit cards that come with a 0% APR offer. If you qualify for one, you'll be able to pay for your purchases without facing any interest charges. The only caveat here is that the offer is temporary and will likely expire after the introductory period of 30 or 90 days is over.
You're attracted to the rewards program: Credit card rewards can be a great way to earn cash, points toward airfare and lodging, and other perks with minimal effort. If you find a credit card with a rewards program that appeals to you, don't be afraid to sign up. Just make sure you pay it off on a monthly basis.
Bottom Line
Both personal loans and credit cards can be useful financing tools, as long as they are used responsibly. No matter which one you choose, make sure you read the fine print before you sign on the dotted line. The last thing you want is to be blindsided by a sky-high interest rate or unexpected fee that costs you too much of your hard-earned money.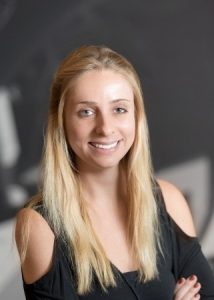 Anna Baluch is a personal finance writer that has written for Lending Tree, Credit Karma, TheBalance and more. She enjoys writing about personal money management topics, and lives in a suburb of Cleveland, Ohio, where she enjoys working out, volunteering, and trying new restaurants.
Our Articles:
Recent Articles:
Compare Personal Loans