Making the Grade: Closing Out a Tuition Bill With a Personal "Gap" Loan
Should You Take Out a Personal Loan?
Low Rates a Win for Personal Loans
With interest rates still relatively low based on historic terms, any student loan – federal or private – can come with low rates, although federal student loans get the nod for the lowest rates.
"Though private interest rates are historically low, so are federal loans that are set at fixed rates," said Tobin Van Ostern, co-founder at Savi Solutions PBC, in Arlington, Va. "Private loan interest rates can be variable and reading that fine print is important. We suggest borrowers be wary of private lenders that still have high rates as scams are prevalent as people are seeking alternatives during this economic crisis."
Federal student loan interest rates are calculated in a much different way than private student loans. 
"Interest rates on federal student loans are set by Congress, not by your individual circumstances," said Jeff Mattonelli, financial advisor at Van Leeuwen & Company in Princeton, N.J. "Private student loans consider several personal factors such as the borrower's credit, the loan's term, and whether the rate is fixed or variable."
For instance, a borrower with mediocre credit is likely to borrow at a higher interest rate than a borrower with outstanding credit. 
RELATED: Your Credit Score Dictates Your Personal Loan Odds and Your Interest Rate – Here's How
"Sometimes, it may be helpful for a recent graduate to have a co-signer on the loan that has a more established credit history, to obtain a lower interest rate," Mattonelli said. "This can be a risk for the co-signer however, because he/she would become responsible if the other borrower defaults."
Potential Risks with Personal Loans
Students and parents need to be careful with personal loans, as they do have some limitations.
For example, personal loan repayment begins immediately.
"Unlike the vast majority of student loans, which allow you to defer your first loan payment until six months after graduating, your first bill for a personal loan would be due instantaneously upon receiving the money,' said Roy Ferman, CEO at Seek Capital in Los Angeles, Ca.
Additionally, you'll need a robust credit score to gain the best interest rate deals. 
RELATED: Don't Fall For These Credit Score Myths
"Unless you have a substantial credit history and a high credit score, you'll have to pay interest rates that are far higher than rates student loans offered, even to borrowers with bad credit," Ferman said.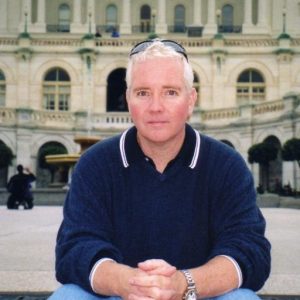 Brian O'Connell has been a finance writer at TheStreet, TheBalance, LendingTree, CBS, CNBC, WSJ, US News and others, where he shares his expertise in personal finance, credit and debt. A published author and former trader, his byline has appeared in dozens of top-tier national publications.
Our Articles:
Recent Articles:
Compare Personal Loans