Where Can I Find a Personal Loan?
Personal loans are on the upswing, as Americans look for more credit options in 2020. Here's where to find a good loan.
No doubt about it, applying for a personal loan is a big financial step. But if you do so, you're not alone, as millions of Americans are also on the personal loan express.
According to finance industry data, personal loans stand as the fastest-growing consumer loan product in the U.S., with outstanding personal loan debt rising from $49 billion in 2010 to $156 billion as of the third quarter of 2019[1].
All told, over 20.2 million Americans have a personal loan, with an average loan size of $6,382. The trick for borrowers looking to join the club is to land the best personal loan deal that meets their unique financial and lifestyle needs.
That process starts by knowing where to look.
Go Online for Best Results
Going digital with your personal loan hunt is both easy and efficient, given the number of financial technology companies that make personal loans available online these days. That enables borrowers to expand their loan options and walk away with the best deal.
MatchFinancial.com, for example, can help a consumer land a personal loan of up to $100,000 as soon as 24 hours, and at loan interest rates that start as low as 3.84%
MatchFinancial isn't alone. Other online personal financial loan options are available online. Experts advise consumers to be careful and thorough in vetting them.
"You'll want to find an online platform that takes the whole person in consideration, rather
than just the borrower's credit score," says Melanie Pickel, founder of the personal financial website, Partners on Fire. "That really helps a ton of people qualify for a personal loan."
Pickel also believes that peer-to-peer loan platforms, also found online, are an option for people who can't get a traditional personal loan. "Peer-to-peer loans often have reasonable rates, and the interest you pay goes to normal people rather than to giant corporations," she says, "That's definitely a plus in my book."
If you're really in a bind and need an emergency loan as soon as possible, other options are available – you just have to know what loan provider is right for you.
"Each personal loan provider offers something unique," said John Davis, financial education ambassador at ScoreSense, a credit score analysis and advisory company. "For example, LightStream is a good option when it comes to emergency loan services. Additionally, a loan product like Marcus (from Goldman Sachs) is better for borrowers who have good credit."
Should You Start Locally When Looking for a Personal Loan?
If you're in the market for a new personal loan, acting locally with a nearby small bank or credit union can work – if you have the best connections established already, which isn't usually the case.
"If you go locally, the best personal loans are usually provided by your local bank or credit union," said Adem Selita, chief executive officer at The Debt Relief Company in New York, N.Y.
Selita, whose firm deals with clients looking for personal finance loan options on a regular basis, says that having an established relationship with your local mom and pop bank is a big advantage when seeking a personal loan.
"It's best to go in and have a "face to face" meeting," he says. "This will get you better personal terms than you would be able to get elsewhere."
Even if you do go the local bank route, go online and check for reviews of the lender. "Legit lenders usually have websites and you can search on the internet on any relevant information that may help you decide in choosing the best sources that fit your need," said Timo Wilson, CEO of Asap Credit Solutions in Phoenix, Az.
Your best move? Go online first and avail yourself of the best personal loan options that meet your needs. You'll likely get the best deals and rates digitally, and the process will likely move faster, as well.
When You Find the Right Lender
When applying for a personal loan, borrowers should first ask lenders what qualifications they'll need to close a loan.
"Knowing what borrower criteria you need to meet will help you assess your finances and prepare you for the credit scores and other financial documents the lender will likely request," says Matt Lyons, chief lending officer at California-based USE Credit Union. "Additionally, you should ask which type of loan is right for your financial needs. The emergency loans offered at some credit unions might give you flexible terms and deferred payment options if you need cash immediately."
You'll also want to ask your lender if you can be pre-screened or pre-approved for a loan offer.
"When you apply for a loan, your credit is checked by the lender and results in a hard inquiry noted on your credit report," Lyons adds. "Too many hard inquiries on your report over a short period of time
can negatively affect your credit and can stay on your report for up to two years."
"However, pre-screening or pre-approval is a soft inquiry, which won't affect your credit."
References
[1] https://www.lendingtree.com/personal/personal-loans-statistics/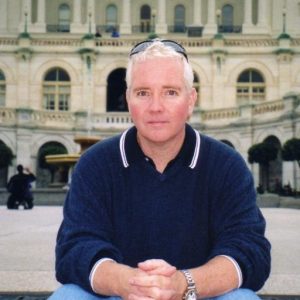 Brian O'Connell has been a finance writer at TheStreet, TheBalance, LendingTree, CBS, CNBC, WSJ, US News and others, where he shares his expertise in personal finance, credit and debt. A published author and former trader, his byline has appeared in dozens of top-tier national publications.
Our Articles:
Recent Articles:
Compare Personal Loans