How to Use Personal Loans to Help Pay for School – and Pay Down Debt Once College is Done
Student loan debt continues to skyrocket for ex-collegians, with Americans owing a total of $1.6 trillion in debt.
That amounts to approximately $29,000 per student loan borrowers who still have debt outstanding.
With the average student loan payment standing at $393 per month, borrowers have problems in the short- and long-term, with few good options if they've fallen behind on their loans and don't have the income to catch up.
One potential source of help in either paying or consolidating your student loan debt is via personal loans.
"Personal loans can help you, especially in terms of debt consolidation, after you're out of school and trying to budget and juggle your finances," says Robert Farrington, creator of The College Investor web site. "It's easier and usually cheaper to consolidate your loans rather than to continue paying the minimum monthly amount on multiple individual balances."
Farrington also notes that personal loans can help on the front end of the college funding issue – before students and families pay for college tuition and related costs.
"Personal loans can definitely play a part in covering college tuition, room, board, books, and more," he says. "Personal loans can often be better than student loans, as you can shop for lower interest rates and be offered better terms than you might otherwise."
RELATED:
Right now, personal loans can be fairly easy to get if a borrower has decent credit, with interest rates as low as 5.00%. But if a borrower doesn't have great credit, those rates could rise to 10% or above.
"That's why it's important to read the fine print and consider the annual percentage rates, fees, loan limits, terms, access to information, and the lender's coverage area," Farrington says. "Personal loans may not work if the interest rates are higher than the rates on your existing student loans or the terms aren't as flexible or favorable."
RELATED: Personal Loan Origination Fees: What Are They and Should You Pay?
When It Makes Sense to Use Personal Loans for College Borrowing – and When it Doesn't
Whether you're a college student financing a college education or a borrower who has left school and is facing student loan debt education – there are some key issues to examine before you turn to a personal loan.
Here's a closer look at the bigger college funding issues – pro and con:
On the upside…
To consolidate debt. Personal loans can help student loan borrowers bundle various school loans into a single debt, thus enabling them to make a single monthly payment instead of multiple monthly payments. There are other benefits, too.
"One indirect way a personal loan may help students is by allowing them to consolidate other debt to get a much lower interest rate," says John Schmoll, a former stockbroker and owner of the website FrugalRules. "Doing this may help graduates apply additional money in their budget toward student loan debt to pay it off faster."
When they augment scholarships, grants, and federal student loans. Using a personal loan to help pay for college costs makes sense when other sources of school funding run out. "They're best used in combination with a scholarship or federal loan," says Jake Hill, chief executive officer at DebtHammer, a personal finance content platform.
If you're considering using plastic to cover college debt. Personal loans are better than credit cards(mainly due to lower interest rates) when facing collegiate debt burdens. "Personal loans beat credit cards for college payments," Hill says. "But you're still looking at a potentially high-interest loan. That's a lot of debt for a college student to assume, especially if they're already getting state or federal loans."
RELATED:
On the downside . . .
Cost of the college you're attending. Sometimes college students overestimate their ability to pay for a school they want to attend – especially if the price tag is prohibitively high.
"There is a significant amount of access to student loans through the direct loan system," says Robert Schulz, a financial planner at California-based NWF Advisory. "If someone is exceeding those limits, that might be a sign that the expensive college is excessive and that the student should look for a potentially cheaper alternative or work while in school."
In that scenario, a personal loan isn't likely to make a big difference, Farrington says.
If you ever want to purse student loan forgiveness. "A potential negative of using a personal loan to cover college costs is they would eliminate the public service student loan forgiveness option,' Schulz says. "That's because private loans are not eligible for student loan forgiveness."
For tax purposes. Interest payments on private loans are not deductible whereas up to $2,500 of interest can be deducted from student loans if the borrower falls below the government-approved income cap (i.e., your modified adjusted gross income, or MAGI, was less than $70,000 in the past tax year.)
RELATED:
Before You Turn to a Personal Loan to Pay for Student Loans
If you're looking to get a personal loan to help pay down student loan debt, the best advice is to consider all of your repayment options first.
"First off, the faster you pay off your loans, the better," says Farrington. "This lowers the amount of interest you have to repay over time, so put as much as you can each month towards repaying those loans."
If you can't pay more than the minimum amount per month towards your loans, always make the payments on time and in full. "If you ever have a financial emergency and can't make your payments, talk to your lender right away," Farrington adds. "Communication is everything."
RELATED: Can't Qualify for a Personal Loan?
If student loan debt still remains insurmountable, do your research and see if you qualify for loan forgiveness, even if just on a small percentage of your loans.
"Certain careers can grant loan forgiveness, such as those that fall under Public Service Loan Forgiveness," Farrington notes. "You're eligible for PSLF if you work for the government, a 501 (c)(3) organization, or another non-profit that provides a public service."
Past all that, if college financing debt is that daunting, look into a personal loan to help pay for college costs.
"The goal with personal loans is to be wary and shop around," Farrington adds. "Be selective with the type of personal loan you choose to consolidate your debts, especially when you want to add your student loans into the mix."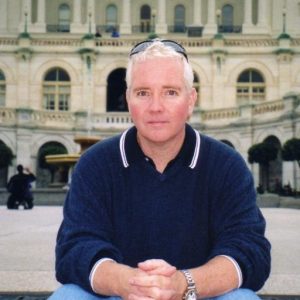 Brian O'Connell has been a finance writer at TheStreet, TheBalance, LendingTree, CBS, CNBC, WSJ, US News and others, where he shares his expertise in personal finance, credit and debt. A published author and former trader, his byline has appeared in dozens of top-tier national publications.
Our Articles:
Recent Articles:
Compare Personal Loans