Can't Qualify for a Personal Loan? Here's How to Fix the Problem
Whether it's due to bad credit, bad household financial circumstances, or bad luck, not everyone qualifies for a personal loan.
Approximately 114 million Americans took out a personal loan in the past year, according to a study by Finder.com – that's about 45% of all Americans.
Those consumers got their personal loans, but there were many more that didn't.
The good news? There is hope for borrowers who've been turned down for a personal loan. You just need to know the ropes, be diligent, and plan for a loan reapproval that gets a green light.
Expanding Personal Loan Options After Being Turned Down
What steps should you take if you're turned down for a personal loan? Money management experts have a few tips to turn rejection into reward:
Find out where you stand. "The first step should be to discuss the reason for rejection to see if it can be resolved easily," says John Davis, founder of ScoreSense, a Dallas, Tx.-based credit score services company. "If it's not an achievable fix, the borrower can reapply with a cosigner who has a good credit score and is willing to take on that financial responsibility. Having a good cosigner will help the borrower in raising their credit scores."
Improve your credit. The borrowers who do get approved for a personal loan have solid credit, which Finder.com pegs at a FICO credit score of 670 or higher.
"But once your credit score falls into the fair or poor range, anything under 670, your options are limited," the study notes.
That's why it's a good idea to focus on credit first, when looking for a personal loan.
"Lenders evaluate your credit scores and reports before approving you for a loan or credit card," says Sean Messier, an editor at Credit Card Insider. "The better your credit, and the more consistently dependable your credit history, the better chance you'll typically have to be approved."
In particular, upgrade your on-time bill payment history – which is a huge factor in any credit decision. "An inconsistent payment history that's speckled with missed payments is one of many reasons you could be denied for a personal loan," says Messier. "When you miss a payment, the lender gets the money that's rightfully theirs later than expected, which is never something the lender wants."
Improve your debt-to-income ratio. Another big factor creditors look at in granting consumer loans is your personal debt-to-income ratio.
"That the balance between what you earn and what you owe," says Freya Kuka, a personal finance expert and founder of the personal finance blog Collecting Cents. Debt-to-income accounts for more than 35% of the approval criteria for a personal loan, so upgrade your income and downgrade your debt by increasing your income through a new job or moonlighting, paying off your debt, fixing errors in
your report, and not overspending on your credit card," Kuka says.
Keep your credit utilization rate low. Your credit utilization rate is the amount of money you owe on your credit cards versus the amount of credit you have available. "Ideally, you want to keep your overall credit utilization score on all your credit cards below 30% if you want to improve your credit score and get approved for a loan," Kuka says. "But getting that rate below 10% is even better."
Here's a good tip to maximize your credit utilization rate just before you apply for a personal loan.
"Normally people who want to have a good credit history will try to pay off their balances every month which is great but sometimes those payments do not make it before the reporting day," says Kuka. "Knowing when your credit card issuer reports your payment history (just call and ask – it's that easy) will allow you to pay just before the reporting day so that your credit utilization ratio is below 10% or even 0%. This low balance will be one of the factors used to calculate your score and you can positively affect it every month in this way."
Don't reapply for a personal loan too soon after the first attempt. One of the biggest mistakes financial experts see in a reapplication process is loan borrowers who were turned down for a loan reapplying too quickly.
"That's the biggest mistake you can make in your re-application process," Kuka says. "If there are no positive changes in your credit report, you are just going to get rejected again."
"The key is to stay patient, pay off debt, improve your credit score, and then try again when the time is right."
Stay Positive as You Improve Your Financial Picture
Ideally, what are the chances of getting approved for a loan after being rejected? Even more importantly, what do lenders want to see from borrowers before issuing a green light?
"There's always a chance of getting a loan after being rejected," says David Meltzer, the CEO of East Insurance Group, a Baltimore, Md. insurance agency. "But that's okay – being rejected gives people the opportunity to provide what they lack."
"The main trait lenders want to see is the ability to pay back the loan," Meltzer says.
Read more on How to Improve Your Chances of Getting A Personal Loan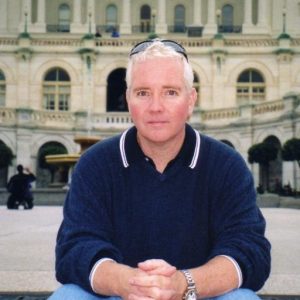 Brian O'Connell has been a finance writer at TheStreet, TheBalance, LendingTree, CBS, CNBC, WSJ, US News and others, where he shares his expertise in personal finance, credit and debt. A published author and former trader, his byline has appeared in dozens of top-tier national publications.
Our Articles:
Recent Articles:
Compare Personal Loans