High Medical Bills? Here's How to Choose Between A Credit Card or Personal Loan
High medical bills are a burgeoning problem in the U.S., and with COVID-19 hanging around, they're not going away anytime soon.
How bad is the problem? Worse than you may think, according [1] to industry data:
About one-third of U.S. adults owe some form of medical debt, with 28% of that group owing $10,000 or more on medical bills.

54% of Americans say they have defaulted on at least one high medical bill – and that figure includes U.S. adults who are gainfully employed and have a health insurance plan.
Some medical bills are worse than others, especially when health consumers don't get a "heads up."
"Surprise medical bills, in particular, have reached an all-time high during the pandemic," said Gail Trauco, an oncology nurse for over four years and the founder of Medical Bill 911, a consumer health care cost advocacy firm. "According to (JAMA) Journal of the American Medical Association reported that 20% of hospital bills may contain surprise charges, even for people who are fully insured. Both emergency and nonemergency treatment resulted in unexpected billing."
RELATED: Medical Loan: What Is It and How to Get One 
Handling High Medical Bills – First Steps
Health care consumers can handle high medical bills in a number of ways, and with multiple payment options.
Job one is to not pay the first medical bill at all.

"You should never pay a high medical bill or any medical bill when it first arrives in your mailbox," Trauco said. "Medical bills contain as much as a 30% error rate, especially inpatient hospitalizations."
Trauco recommends requesting  copies of all medical records to include all billing codes, medication administration records, procedures, surgery, and specialty consults. After that, prepare to negotiate.
"All medical bills are negotiable," Trauco added. "Polite persistence is a powerful tool to negotiate a medical bill. All hospitals have charities, endowment funds and grants. Non-profit hospitals have exceedingly large resources available, especially children's hospitals."
Trauco advises taking these steps when negotiate medical debt:
Tell your story and state that you have a

financial hardship. 

Ask who you need to speak with and contact them via

phone. 

Establish a polite, courteous verbal conversation to discuss your

need in detail.
RELATED: Should You Take Out a Personal Loan to Pay Medical Bills?
Payment Options: Can a Credit Card or Personal Loan Help?
Once you have a final figure to pay on a medical bill, your next move is to decide what financial payment tool to pay the bill, or at least start paying it down.
Cash, as always, is king in this situation. If you can cover the cost out of your bank account, that's a no-brainer, as you won't pay any interest on the debt repayment.
If you can't afford that option, either a personal loan or a credit card may do the trick. The former method has its supporters.
"If you can't receive a finance plan from your medical provider, I strongly advocate for personal loans over racking up credit card debt," said Scott Nelson, chief executive officer at Money Nerd, a U.K.-based personal financial advisory platform. "Plus, the fixed repayment plans for personal loans will also keep you on track with your payments – you'll pay off that bill much faster this way," he added.
In general, other financial experts concur with that assessment. 

"I wouldn't advise using a credit card to pay off medical bills," said Brian Meiggs, founder of My Millennial Guide, a money management company based in Arlington, Va. "It can lead to a debt cycle with high-interest payments and a bad credit score."
There is one exception to that rule.
RELATED: 5 Questions to Ask for a Personal Loan Help During a Crisis
"You may consider using a medical credit card, but be aware that it's still a credit card," Meiggs stated. "However, it can come with benefits like no interest for the first six months to two years, but you can still be charged high fees for late-payments, and you may no longer qualify for hospital financial assistance," he said. "You stand a better chance of working with a medical credit card if you make timely monthly payments and can clear the medical bill before the interest-free period is up.

To Meiggs, a personal loan can work if the bill recipient is ineligible for a payment plan and a medical credit card. "A personal loan  has lower fees than a credit card, but it's best to look around for lenders offering lower rates and fees and have reasonable repayment terms."

Personal loans are also more preferable than credit cards as they have a higher limit than credit cards, which enables the borrower to cover larger medical bills.
"Personal loans provide steady, even payments until the debt is paid, so it's easier to budget and when to know when the debt will be done," said Karen Condor, an insurance and finance expert with Loans.org. "Credit cards also usually require a higher credit score than personal loans, averaging at least a 690 FICO score compared to 580 for personal loans. Thus, personal loans are easier to obtain."

[1] https://www.cnbc.com/2020/02/13/one-third-of-american-workers-have-medical-debt-and-most-default.html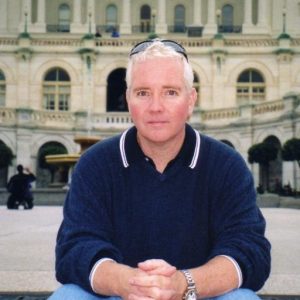 Brian O'Connell has been a finance writer at TheStreet, TheBalance, LendingTree, CBS, CNBC, WSJ, US News and others, where he shares his expertise in personal finance, credit and debt. A published author and former trader, his byline has appeared in dozens of top-tier national publications.
Our Articles:
Recent Articles:
Compare Personal Loans