What to Know About Refinancing a Mortgage
Refinancing a mortgage loan could save you money on interest if you're able to secure a lower rate. At the same time, you may be able to reduce your monthly payments or accelerate your mortgage payoff, depending on your financial goals. 
But refinancing a mortgage can be a complicated process and it's important to know what to expect before diving in. It's also helpful to be aware of what refinancing can mean for your credit as well as how much money you could save to decide if it's the right move. 
What Is Mortgage Refinancing?
Refinancing a mortgage simply means taking out a new home loan to replace your existing one. You could get the new loan from your current mortgage lender or a different lender but the proceeds would go toward paying off your old loan. Moving forward, you'd make payments toward the new loan only. 
Getting a mortgage refinance loan is similar to getting a purchase home loan, in that you have to meet certain income and credit score requirements established by the lender. The difference is that the interest rate and repayment terms for the new loan may be very different. 
RELATED:
Reasons for Refinancing a Mortgage
There are several reasons why you may choose to refinance your home loan. For example, you may want to refinance in order to:
Get a lower interest rate on your mortgage

Shorten or extend your mortgage loan term

Reduce your monthly mortgage payments

Switch from an adjustable rate to a fixed rate loan

Remove FHA-required mortgage insurance premiums

Cash out the equity you've accumulated in your home
Depending on your financial situation and the terms of your current mortgage, refinancing could help you to do any or all of those things.
RELATED:
Is Refinancing a Mortgage Worth It?
It's important to consider how you stand to benefit from mortgage refinancing before pulling the trigger. This is where a mortgage refinancing calculator can be helpful. 
A refinance calculator can help you determine your break-even point. This is the point at which you recoup any money you paid to refinance your mortgage through interest savings or reduced monthly payments. 
For example, say you decide to refinance your home loan and you have to pay $5,000 in closing costs to the lender. If refinancing lowers your mortgage payments by $200 a month, it would take you two years to reach the break-even point. 
That's an important consideration if you don't think you'll stay in the home long-term. If you plan to move in three years but it'll take you two years to break-even on the refinance, you may be better off saving the money you would have spent on closing toward a down payment on your next home and sticking with your current mortgage. 
Pros and Cons of Refinancing a Mortgage
Mortgage Refinancing Pros
Mortgage Refinancing Cons

You could save money if you're able to lower your interest rate.

A cash-out refinance could provide you funds to pay for home repairs or improvements or cover other expenses.

Shortening your mortgage term could help you pay the loan off faster.

A longer mortgage term could reduce your monthly payments.

Refinancing into a longer mortgage term could mean paying more in interest over time.

You may need to pay closing costs upfront, which can easily top several thousand dollars.

Rolling closing costs into the loan can increase your monthly payment.

A lower credit score may prevent you from getting the best refi rates.
How to Refinance a Mortgage
If you think mortgage refinancing could be a good move financially, it's helpful to have a blueprint to follow as you navigate the process. These tips can help make your mortgage refinance a smoother experience. 
Know what type of refinance loan you want.

Before you refinance your home loan, consider what kind of loan terms you prefer. For example, you may be interested in a cash-out refi or you may want to switch from a 30-year term to a 15-year loan. 

Check your credit report and scores.

Refinancing a mortgage typically requires a credit check. Reviewing your credit history can help you gauge what type of interest rates you're likely to qualify for. 

Estimate closing costs.

Closing costs on a mortgage can run between 2% and 5% of the loan amount. A

closing costs calculator

can help you estimate how much cash you'll need to finalize a refinance loan. 

Shop around for mortgage refinancing.

Take time to compare refinance rates from different lenders to find the best loan terms possible. Specifically, consider the interest rates, fees and repayment terms different lenders are offering. 
Refinancing a mortgage could be a money-saver but be sure to do the math first. And also consider how applying for a new mortgage loan could affect your credit.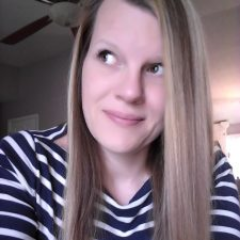 Rebecca Lake is a freelance writer specializing in personal finance, credit and debt. She's a contributor to U.S. News and World Report, Forbes Advisor and The Balance and her work has appeared online at CreditCards.com, MyBankTracker, Money-Rates.com and dozens of other top publications.
Our Articles:
Recent Articles:
Compare Personal Loans