How to Consolidate Credit Card Debt
Consolidating credit card debt can help you pay your debt down faster and more efficiently – if you do it right.
Credit card consolidation is a pretty big deal. Increasingly, consumer are turning to personal loans to bundle multiple card debt into one easier-to-pay loan.
"Participation in the consumer lending market is at a record high, with more than 19.6 million consumers carrying an unsecured personal loan through the first half of 2019," stated TransUnion in a new study[1]. "Consumer adoption of personal loans for debt consolidation has driven much of this growth, as consumers with heavy credit card debt often receive offers to consolidate their debt via a personal loan."
TransUnion found that debt consolidation loans impact consumer credit performance, overall debt load and credit health in a positive way.
"We are seeing a shift in consumer credit preferences toward streamlining bills into a single monthly payment. Personal loans offer a predictable payment plan with set terms and fixed rates," said Liz Pagel, senior vice president and consumer lending business leader at TransUnion. "Consumers with credit card debt often have to juggle multiple payments on several cards. Not only does debt consolidation make paying bills more simple, but more importantly it often results in a credit score boost for some individuals."
Overall, the TransUnion study found that, on average, consumers who take on a debt consolidation loan pay down just over 58% of their credit card debt with the new personal loan, bringing average credit card balances down from $14,015 to $5,855.
Getting Credit Card Debt Consolidation Right
As the TransUnion study showed, consolidating credit card debt with a personal loan is a good idea. The question then becomes – how can consumers consolidate credit card debt in an optimal way?
"First, you need to get the definition right," said Ethan Taub, chief executive officer of Loanry, a financial goals web site." When you consolidate card debt, this means that you pay off all your cards, to then only pay back one loan rather than several at the same time."
Basically, a consumer should consider credit card debt consolidation if card debts are so large that the debts become increasingly difficult to pay them. "One big warning sign is that card debt gets so confusing, a cardholder forgets to pay some of his or her card debt," Taub said.
The goal with getting a personal loan to cover all of your credit card debt is steer all of your card debt into one big personal loan, thus making payments more manageable – and that's just for starters.
"You want to consolidate credit card debt at a time where you can afford to start paying things off at a decent price each month," Taub noted. "Minimum payments will not cover the consolidation so it's a matter of being more financially stable."
Additionally, when you're consolidating your credit card debt, don't pay more money each month than you were prior to getting a debt consolidation loan. "Looking for the lowest interest you can get with a loan will help in that regard," Taub added.
The Two Best Ways to Consolidate Credit Card Debt
In general, there are two primary ways to consolidate credit card debt – via a personal loan or through a balance-transfer credit card offer.
Obtain a personal loan. "A personal loan can be an excellent way to consolidate and pay off credit card debt," said Sean Fox, president of Freedom Debt Relief, a consumer financial management platform. "These loans typically offer lower interest rates than credit cards. They also can be helpful if credit scores don't reflect repayment capabilities, because independent lenders can look at different borrowing criteria than a traditional bank or credit union would. The strict payment schedules of most personal loans (generally 24-60 months) means that borrowers have a set date for payoff."
Get a balance-transfer offer. "This a transfer of a credit card balance to a card offering a lower interest rate," said Fox. "Moving balances to a low- or zero-interest card means you can pay the debt off faster and more inexpensively."
If you go the balance-transfer route, get your credit score up as much as possible (the higher your credit score, the better interest rate deals you'll get on the card. "You'll also want to calculate the balance-transfer fee carefully, and make sure the fees do not outweigh the savings gained from the transfer," Fox states. "Also note that promotional rates on balance-transfer credit cards will expire, so be absolutely confident that you can pay off the balance before the expiration date."
Confronting the Real Issues Behind High Credit Card Debt
The biggest mistake when consolidating credit card debt? Not tackling the underlying issues related to high credit card debt.
"The most penalizing mistake people make is not confronting the real issue behind the need to consolidate debt," said Fox. "If someone is considering one of these methods because they've been living beyond their means, a balance transfer or a personal loan or anything else will not fix the real problem."
"For most people, taking steps to consolidate and eliminate credit card debt means they'll likely need to change some habits, and make a real commitment to stick with the payment plan," he said.
References
[1] https://www.globenewswire.com/news-release/2019/10/30/1937711/0/en/Debt-Consolidation-Often-Results-in-Higher-Credit-Scores-and-Better-Credit-Performance.html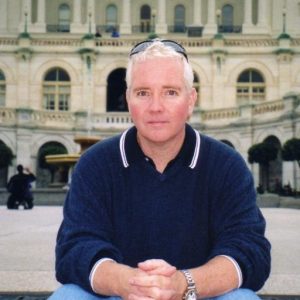 Brian O'Connell has been a finance writer at TheStreet, TheBalance, LendingTree, CBS, CNBC, WSJ, US News and others, where he shares his expertise in personal finance, credit and debt. A published author and former trader, his byline has appeared in dozens of top-tier national publications.
Our Articles:
Recent Articles:
Compare Personal Loans