Questions to Ask a Personal Loan Lender Before Signing on the Dotted Line
As 2021 rolls on, Americans continue their embrace of personal loans.
The numbers bear that sentiment out. According to industry data, the number of U.S. personal loan borrowers has almost doubled, from 11 million to 21 million over the past decade. Loan amounts are substantial, with the average loan standing at $6,825 and total loan debt at $162 million (up from $55 million in 2010.) 
Key Questions to Ask Before Accepting a Personal Loan
Like any financial transaction, personal loan consumers looking for the best deals from lenders need to be well-informed heading into a consumer loan process. That calls for a heavy dose of preparation before signing on the dotted line.
"The application process for a personal loan can be long and arduous," said Dan Sears, founder of Cirely, a Boston, Mass. based marketing firm that helps businesses get financing and generate revenue. "Before you sign off on the deal, take the time to understand what the lender wants from you and why."
One great way to get that job done is to ask good questions when engaging with lenders. What personal loan questions should you be asking prior to a loan deal? These queries should be front and center.
RELATED: How to Get a Personal Loan with Bad Credit
What preliminary steps should I take before applying for a personal loan? Personal loan consumers may be tempted to apply for a personal loan right away, but there are preliminary steps that should be taken before applying.
These steps could include the following:
Doing research about companies offering personal loans (e.g., their

website, reviews from previous customers, and company history)

Being

mindful about your spending habits

Having awareness of how much money you

need, and avoiding unnecessary spending in anticipation of receiving the

loan amount (e.g., buying things you do not need). 

"Additionally, have a

plan on how you'll  pay the loan back once it's been approved," Sears said.
Who is the lender? It's critical to know who the lender is and what kind of reputation they have. Is the provider licensed? 
"As a rule of thumb, lenders licensed by the state, provide borrowers with additional protections," Sears noted. 
How much can I borrow on a personal loan? Personal loan borrowers should determine how much money is needed. 
"This can be done by writing down your outstanding expenses and adding them up," Sears said. 
RELATED: 4 Tips to Prequalify for a Personal Loan
What is the APR? Interest rates are understandably one of the most important kitchen table finance issues for personal loan consumers. A recent study from Bankrate showed that 51 percent of loan consumers said "high interest rates" on loans and credit were a big concern. Over the past year, most personal loan rates are in the 6% range – but it's best to be sure what rate you may get.
That's why a personal loan interest rate is so important for consumers. "APR stands for annual percentage rate – it's an annualized interest rate that helps you compare loans from lenders with different compounding periods and payment schedules," Sears said. "Basically, a low APR directly translates into lower loan payments."
RELATED: How Your Credit Score Dictates Your Interest Rate
How does the repayment plan work? Given the big impact of a loan relative to borrower's day to day finances, knowing the loan's repayment terms should be a priority.
"The borrower should find out the interest rate, the exact amount of the loan and terms of the loan agreement," said Tom Riley, a financial advisor at United Kingdom-based Joslin Rhodes. "Consumers should also make sure it's a monthly payment plan and then find a suitable rate they can handle without having to worry about missing a payment."
Additionally, the borrower should ask the loan provider if there are any penalties for paying the loan off early. "Many banks will charge a penalty for the early repayment of the loan, there is no standard figure, but this is normally around one-to-two months interest," Riley said.
Am I getting the best rate for consumers with my credit score? Lenders have some room to charge varying rates across their products, so borrowers should take full advantage of that scenario. 
"Have the lender confirm if you're getting the best rate and then you can compare against over websites (like Match Financial)  to get an idea of how close your lender is to advertised rates in the market," said Castleigh Johnson, a former banking executive and founder of My Home Pathway, a consumer mortgage services company. 
RELATED: Should You Take a Personal Loan with Longer Repayment Terms?
The Takeaway on Asking Questions on Personal Loans
There's no doubt about it – a little information goes a long way in a consumer personal loan campaign.
By asking the right questions and getting the right answers, personal loan consumers can relax knowing they're getting the information and data they need to make the right call on their personal finance loan.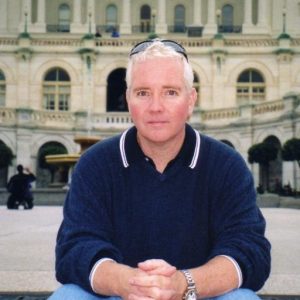 Brian O'Connell has been a finance writer at TheStreet, TheBalance, LendingTree, CBS, CNBC, WSJ, US News and others, where he shares his expertise in personal finance, credit and debt. A published author and former trader, his byline has appeared in dozens of top-tier national publications.
Our Articles:
Recent Articles:
Compare Personal Loans