Are You Thinking Enough About Personal Loans?
If not, you should be, as interest rates right now are still extraordinarily low. As of this writing, the Fed Funds Rate is 0.25% and the Prime Rate sits at 3.25% [1]. These are really low rates, and they translate into attractive financing opportunities for borrowers. Bankrate reports that personal loan rates in April 2021 start as low as 3% [2], which is a rate well below that on even the cheapest credit card cash advance.
My Spidey sense tells me that loan rates will slowly rise over the next two years. The increase will be gradual and controlled, thanks to the friendly policies of the Federal Reserve. This will be a good environment going forward for the personal loan market, but it's unlikely you'll be able to beat current rates. Is this a perfect time for a personal loan? Yes. Oh yes!
In case you're not one of the 19.4% of U.S. adults with a personal loan [3], these are (usually) unsecured loans with rates based upon your creditworthiness, existing debt, and ability to repay. These are lump-sum installment loans you repay over terms usually running from two to seven years. There are several reasons to like personal loans, including:
They usually feature a fixed rate, so your monthly payments can remain on track.

You can usually get a personal loan very quickly. Online lenders and lending networks might be able to deposit your loan proceeds into your bank account as soon as one business day after a quick approval. 

You usually do not need to pledge collateral to get a personal loan.

Interest rates for personal loans are much lower than those for payday loans. Personal loan rates top out around 36%, whereas a payday loan could charge an APR above 2,000%. Yikes!
A loan with these attributes provides a perfect way to consolidate and pay off high-interest debt. In a consolidation loan, you use the proceeds to pay off your existing debt, including credit card balances, payday loans, and so forth. In fact, more than half of borrowers use a personal loan to consolidate debt, including credit card balances. You replace all those existing debt payments with one single monthly bill that is easy to remember and schedule.
RELATED: 
Many personal loan recipients set up an automatic payment agreement with the lender, ensuring that borrowers won't trigger penalties for late payments. By replacing high-interest loans with a lower-interest personal loan, you'll save money and/or reduce the time it takes to pay off your debt.
Personal loans are also a good alternative to vehicle loans, because your vehicle will not be encumbered with a lien that allows quick repossession after a late payment. This applies not just to cars, but also boats, recreational vehicles, even private jets. This form of vehicle financing is especially useful if you are buying a vehicle from an individual rather than a company that would finance it.
Car repairs are also a prominent motivation for taking out a personal loan. Insurance doesn't necessarily cover many expensive repairs and replacements, such as a new motor or transmission, that can cost $5,000 or more.
Here are another seven great reasons to take a personal loan:
Home remodeling: You can use the money to remodel your

home. For many homeowners, a personal loan makes more sense than a home equity loan or home equity line of credit. First of all, you don't have to pledge your home as collateral for a personal loan, making it less risky. Secondly, you can only get a home equity loan if you have sufficient home equity. A personal loan has no such requirement – you can use it to build equity rather than tap existing. Thirdly, home equity loans can take a long time to finalize, whereas personal loans can be ready to go in just one day.

Moving

: One informed estimate of moving costs is $1,250 for a local move, $4,890 for long distances (over 1,000 miles) [4]

. If you don't happen to have that kind money readily available, a personal loan is the answer. You can use personal loan proceeds to pay the mover, buy new furniture, transport your vehicle if necessary, and pay for any other miscellaneous expenses. If you are moving to take a new job, a personal loan can keep you afloat until your paychecks start rolling in.

Emergencies: You never know when an emergency will hit. It could involve unexpected medical bills, a natural disaster, a surprise funeral (median cost $7,640

) [5], or other unanticipated expenses. If you think about the costs related to a sudden illness or injury, you must also figure in the expenses that insurance doesn't cover, plus items like medical travel, medications, parking, aftercare, service animals, dental repair…the list is endless. A personal loan can effectively finance these costs.

Appliances

: Unless your appliances are insured, you may have to shell out thousands of dollars to replace one or more of them. I remember having to replace my water heater on July 4, and it was no picnic, logistically or financially. If you use a personal loan to buy an appliance, you don't have to wait months to save up the purchase price. A credit card is also a viable choice, unless you need to spend more than your credit line allows.

Weddings

: Don't have $28,000 [6]

handy to pay for a wedding? Personal loans are an easy answer to this knotty problem. Use the proceeds to rent the venue, pay for the officiants, the photographer, the flowers, food, and drinks, well, the list can go on for some time. You can also finance your honeymoon with a personal loan – a luxury room at the glorious Excalibur Hotel in Las Vegas can be had for $118 per night [7]

.

Vacations

: A fancy vacation can cost thousands or tens of thousands of dollars. Perhaps you'd like to take a cruise or book a week for the family at a Disney resort. A personal loan can finance a lavish vacation and give you years to pay for it.

Alternative to payday loans

: The average APR for a payday loan is 391% [8]

, which dwarfs the 36% maximum rate for a personal loan. Unlike payday loans, personal loans give you enough time to repay your loan, and the repayment amounts can be made affordable by adjusting the loan term. A personal loan makes sense when your credit is less than perfect and you want to avoid being gouged by an expensive payday loan.
A Forbes survey [9] found that about a quarter of personal loan proceeds in 2020 went to pay for home improvements, with the remainder evenly split among medical bills, financing a vehicle, auto repairs, and debt consolidation.
RELATED: 
Recent statistics point to an expected uptick in personal loan demand. The COVID-19 pandemic dried up new demand for personal loans, which grew by only 1% in 2020 after a 12% spurt in 2019 [10]. Last year also saw delinquencies drop by 27%, a positive sign for the continued availability of low-cost personal loans. The average size of new personal loans also dropped, from $6,382 to $6,092.
RELATED: Understanding Personal Loans During COVID-19
The average credit score of personal loan borrowers last year was good (689 on the FICO scale). That mean about half of personal loan borrowers had scores below 689, with many scores dipping into subprime territory. 
RELATED: Can You Get a Personal Loan With a Credit Score of 600?
Online lenders specialize in serving consumers with average or lower credit scores. These lenders don't have to contend with all the overhead costs that banks must face (i.e., brick-and-mortar branches and the employees to staff them). The result is that online lenders can afford extending personal loans to consumers with just about any type of credit.
If you are contemplating a personal loan, make sure you understand all the terms and conditions before signing on the dotted line. Tally up the amount you need to borrow and verify that the lender can handle that amount. You'll want to ensure that you can afford to make your monthly payments on time and in full. State any preferences you might have about the repayment period and get a handle on whatever upfront fees the lender will charge. Be prepared to comparison shop – this is a benefit of using online shop-and-compare sites like Match Financial that help you compare your options and answer your personal finance questions.
[1] https://www.bankrate.com/rates/interest-rates/prime-rate.aspx[2] https://www.bankrate.com/loans/personal-loans/rates/[3] https://www.lendingtree.com/personal/personal-loans-statistics/[4] https://www.moving.com/movers/moving-cost-calculator.asp[5] https://www.bankrate.com/insurance/life-insurance/average-funeral-cost/[6] https://www.theknot.com/content/average-wedding-cost[7] https://www.kayak.com/Las-Vegas-Hotels-Excalibur-Hotel-and-Casino.13813.ksp#rooms[8] https://www.stlouisfed.org/open-vault/2019/july/how-payday-loans-work[9] https://www.forbes.com/advisor/personal-loans/personal-loans-pandemic/[10] https://www.cnbc.com/select/2020-experian-personal-loan-data/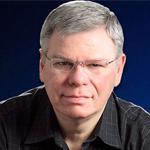 Eric Bank is a business and personal finance writer who has been featured in Credible, Wisebread, CardRates, Zacks and many other outlets. He holds an M.B.A. from New York University and an M.S. in Finance from DePaul University.
Our Articles:
Recent Articles:
Compare Personal Loans