What Role Can Personal Loans Play In Buying a Home?
Home buying activity is hitting a new gear in 2021, as purchasers take advantage of lower rates and save significant cash on a new property.
While much of the U.S. economy slowed down during the COVID-19 pandemic in 2020, the real estate market was a major outlier, with 5.64 million homes sold during the year – that's up 5.6% from 2019. Meanwhile, the average U.S. home price rose by 8.4% during the same time period [1] 2021 looks even more robust, as the broader economy begins to flex its muscles.
RELATED:
Does a Personal Loan Have a Home on the Homebuying Table?
When those buyers do look to upgrade, they'll face a competitive homebuying market, with all financing tools and strategies on the table. One often overlooked homebuying tools is the personal loan, which isn't traditionally used in a new home purchase.
Does that equation change in a market where every dollar counts? Possible, but there are some major caveats.
"Personal loans are best used for one-time expenses such as credit card payments, auto purchase, student loan payment, etc. during this time," said Michael Hammelburger, chief executive officer at the Expense Reduction Group, in Baltimore, Md. "This type of loans has a fixed interest and would require you to pay the amount in installment over a period of months."
RELATED: 
Mortgage loans don't work that way, as they extend over a much longer period of time than personal loans – usually up to 30-years. That alone may make a personal loan a non-starter in a home purchase scenario.
Plus, the interest rate difference between mortgage loans and personal loans – which might clock in at 3%-to-4% or more – would like mitigate any major use of a personal loan.
"Technically, yes, a personal loan may help with a home purchase, particularly as a down payment supplement," said Brian Martucci, a loan expert at Money Crashers, a personal financial advisory platform. "But unsecured personal loan rates are always higher than mortgage rates, so the deal rarely makes financial sense."
RELATED:
When Personal Loans Can Help With a Home Purchase
When can personal loans help when landing a new home? There are situations where a personal loan can make good sense, with these scenarios especially in play.
To finance a new home project. Often, when buyers buy a new home, they immediately look to upgrade the residence. That's where a personal loan can really help.
"Personal loan rates are so low today because of the Fed cuts that were implemented," said Hammelburger. "This can help you finance your home renovation project. In any new home scenario, fixed and renovations are where personal loans are best allotted."
To clean up debts before a home purchase. Debt consolidation loans can help homeowners clear up debt prior to buying a home, and can save on debt amounts due to the lower rates available on the current personal loan landscape.
RELATED: Why You Should Consider a Personal Loan for Debt Consolidation
"One scenario where a personal loan may work in conjunction with a home purchase is for a borrower to clean up and consolidate other debt in advance of the purchase," Leibowitz said. "The borrower could lower their rate and monthly obligation which may put them in a better position for qualification."
As a way to make a larger home down payment. A personal loan may help with notoriously high "upfront" costs of buying a home.
"Personal loans are good for those with a down payment but are planning to use outside financing for the rest of the home buying costs," said Hope Williams, founder of the website Family Home Reviews, which tracks high-profile trends and issues for homeowners. 
The borrower is saving money by potentially using a lower interest rate loan to cover some of the costs associated with buying a home, such as closing costs, down payment, and the first months of mortgage payments. 
"These costs can add up quickly, and for some borrowers they make the difference between being able to purchase a home they like and in a price range they believe is reasonable in relation to what they can afford," Williams said.
The Larger Picture
Outside of the above situations, home loan experts advise against using a personal loan at any point during the actual mortgage loan process – approximately 90 days before signing any home purchase contract.
"With mortgage rates as low as they are go with a rehab/renovation loan or higher mortgage amount," said James Goodwillie, co-owner of Brightleaf Mortgage LLC, in Richmond, Va. "A personal loan is going to be more expensive, and if you apply and take one out during the mortgage process the lender will drop you 99% of the time."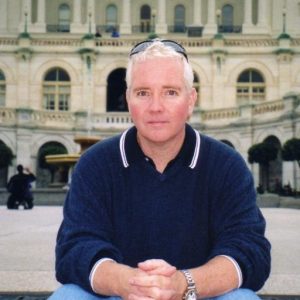 Brian O'Connell has been a finance writer at TheStreet, TheBalance, LendingTree, CBS, CNBC, WSJ, US News and others, where he shares his expertise in personal finance, credit and debt. A published author and former trader, his byline has appeared in dozens of top-tier national publications.
Our Articles:
Recent Articles:
Compare Personal Loans