Personal Loans From Banks vs Online Lenders
Financial consumers can get a personal loan from multiple sources. But one of the easiest ways to land a personal loan is through a bank or an online lender – if you know what you're doing.
Why get a personal loan from a bank? The fact is, personal loans and banks can make sense for a variety of reasons:
Hitting the sweet spot. One reason why is that banks specialize in providing individual personal loans that fall in the financial "sweet spot" with personal loans.
A recent study from Bankrate illustrates this point.
According to the study, consumers pursuing personal loans want a loan between $2,000 and $25,000. That's a range any bank can handle, and many banks have crafted personal loan products that fit this loan amount range.
Demand meets supply. The Bankrate study also reveals that most personal loans are used for emergency expenses and debt consolidation. 
Banks are more than willing to accommodate personal loan requests in these critical, but often common, personal finance areas. Studies show that when consumers take out personal loans for emergency expenses and debt consolidation, the loans almost always are repaid to banks right on schedule.
Banks have a firm handle on interest rates. Thanks to free markets, banks are able to set their own interest rates on personal loans, thus allowing for more competition, and more low rates, among banks who offer personal loans. (Borrowers can likely getting even lower rates by leveraging an online personal loan.)
Case in point. During the midst of the COVID-19 pandemic, banks took the lead in setting lower rates to accommodate robust demand for personal loans across the United States. As the pandemic heated up, U.S. Bank slashed its personal loan interest rate to 2.99% for personal loans between $1,000 and $5,000. That enabled consumers looking for help with emergency expenses to land a loan at a low rate.
Other banks followed suit. Five Star Bank cut its personal loan rate to 2.95% for loans up to $5,000, at a time when average personal loan rates ranged from 5%-to-20%, depending on the loan provider and the borrower's credit health.
"Banks are good places to get a personal loan, but it's essential to shop around to get the best deal," said John Davis, a financial education analyst at ScoreSense, a Dallas, Tx.-based credit score services company. "Marketplace sites (like Match Financial) allow borrowers to check available personal loans across multiple lenders. This not only lets you find the best deal but also get an understanding of the average terms."
Right now is a good time to get a personal loan. Although many borrowers may not realize it due to the ongoing COVID-19 pandemic.
"The personal loan market is still hot in my opinion," said a Cody Zucker, house flipper and owner of We Buy Jersey Shore Houses LLC, in Belmar, N.J. "We have used personal loans to fund our flips and rehabs quite a bit. Currently, we are still able to get personal loans to consolidate our 0% credit card debt when the introductory rates run out."
Zucker believes that loan borrowers should strike while the iron is hot. 
"The lending environment for personal loans will weaken in the next few years," he said. "Interest rates are so historically low right now, but that's not forever. Higher rates on personal loans (just like credit cards) allow banks to be able to get a better return on the money they lend."
Pros and Cons of Bank Personal Loans
Like most consumer financial products, personal bank loans have their upsides and their downsides.
"Banks can definitely be good places to get personal loans, but not always," said George Birrell, a certified public account and founder of TaxHub, in Edgewater, N.Y. "The thing with getting a personal loan is that whether it's good or bad is very situational."
Depending on the borrower's unique financial needs and situation, it may make more sense to get a personal loan from another source, like a friend, family member or an online lending marketplace like Match Financial.
"If you're already with a bank, you have a good credit score, and the bank's interest rates are fairly good, then yes a bank would probably be a really good option," Birrell said. "You also might be able to get a discount if you're already an existing customer which can be a big plus for your financial situation and repayment plans."
Yet there are often times when an online lending marketplace can provide better rates than banks. Comparing options never hurts.
Here's a snapshot of common "pros and cons" of getting a personal loan from a bank.
The Upside
*No judging. While banks may ask borrowers to list the reason for a personal loan, they're also widely flexible on granting personal loans for a variety of reasons, including debt consolidation, launching a micro-business, paying for college, or even taking a vacation. Accepting a loan from a friend or family member may require tighter loan usage conditions.
*Saved money in the long run. Compared to using credit cards or risking bank overdrafts, bank personal loans can be less expensive to use in the long run, depending on how much cash is borrowed and the interest owed.
*Low rates. Interest rates are at historic lows and banks are competing to offer the best rates to personal loan borrowers.
*Familiar faces. Most banks already have existing relationships with customers, and are more amenable to keeping those customers happy by offering personal loans at decent rates.
The Downside
You'll need strong credit. Since most personal loans are unsecured, banks may only green-light a personal loan to borrowers with higher credit scores, relative to non-bank lenders. Banks may stick personal loan borrowers with higher interest rates if they apply with a credit score of under 690-700.
High processing fees. Banks make big money on fees and personal loans are no exception. 
Bank personal loans often come with a hefty upfront processing fee that cuts significantly into your loan amount. It's not uncommon to see a $300-to-$500 upfront bank fee on a personal loan of $5,000 or higher.
Stiff income eligibility criteria. Banks don't mind lending money – they make plenty of profit on the fees and interest. 
What banks are less likely to do is lend money to applicants under a certain annual income level. When you combine a low credit score and don't make more than $75,000 annually, you'll likely have trouble getting a personal loan from a bank.
RELATED: 3 Personal Loan Insider Secrets to Help Get Approved
Higher rates than online lenders. By and large, personal loan borrowers can get better interest rates from online lenders than they can banks. That's primarily due to lower overhead costs.
Rigid repayment rules. Banks have strict rules on personal loan repayment guidelines. 
Those guidelines can include no prepay provisions, no changes to the repayment schedule, and no partial payments. Financial institutions have become more flexible on personal loan repayments during COVID, but those are likely temporary measures and could vanish when the pandemic leaves the scene.
Getting to "Yes" on a Bank Personal Loan
What's your best strategy in landing a bank personal loan?
Job one is to know what strategy steps to take – and what steps to avoid. Here's an action plan.
Check your credit thoroughly. Personal loans are not secured, so there is a higher risk to the lender which is reflected in the higher interest rates than secured loans, such as a mortgage. 
That means being extra-careful about vetting your credit report, as bank lenders will weigh your risk level by your credit report. "Before applying for a personal loan review your credit report, dispute any errors, and assess the entire report to see where you can improve your credit score," Davis said.

Look for a bank that meets your unique personal loan needs. There is no 'best bank' to get a personal loan – there's only the best bank for you. When using a lending marketplace (like Match Financial) your odds of finding better rates can improve.
"Whether you are funding an unexpected expense, consolidating debt, or looking for home renovations, the best lender will be the one who offers the best terms for the loan purpose, your personal situation, and your credit score," Davis added.
Online banks may offer better rates and deals. Typically, online banks offer better deals on personal loans than traditional banks. 
"The application is pretty much automated and you can easily submit supporting documents when applying for the loan online," Davis said. "As their overheads are much less, online banks are able to offer lower rates on personal loans."
Protect your credit score. "Before you apply, understand what is available on the market and know the standard loan set-up fees before starting the process," Davis said. "If you plan to apply to multiple lenders, make sure you do this all within a week or two. Typically similar loan inquiries within a short space will only be classed as one hard inquiry, however, if you spread them across months you may find your credit score is negatively affected."

Don't take more money than you need. One big banking personal loan mistake is taking a loan for more money than you require. 
"Sometimes, when making an application for a bank loan, you'll actually be told you can borrow more than you had in mind," said Chris Panteli, founder of Life Upswing, a U.K.-based financial news and advice platform. "Once the initial euphoria of being accepted passes, take a moment to consider the consequences of accepting more than you need."
Panteli experienced the same scenario when he took a bank loan out to consolidate debt a few years ago.

"I was pleasantly surprised that after completing the application we were eligible for about $2,000 more than we needed," he said. "Thankfully, I was able to resist the temptation to accept the higher loan amount, and we just got what we needed. The risk of having access to more money (which is essentially debt) is that you will spend it – and thus require more times to pay off the principle and the interest."

The Takeaway on Banks and Personal Loans
Getting a personal loan from a bank or an online lender is a fairly easy and efficient process these days, as long as the borrower meets a bank's loan eligibility requirements.
Before applying, sit down and think about what you want from a personal bank loan and how you're going to go about landing one.
By taking some time and thoroughly preparing yourself for the bank loan gauntlet, you'll significantly boost the chances of obtaining a good personal loan from a bank or online lender, with a good interest rate.
With a personal loan in hand, that will go a long way in solving any pressing personal finance issues at home.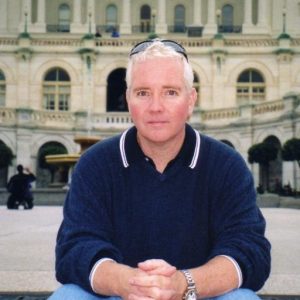 Brian O'Connell has been a finance writer at TheStreet, TheBalance, LendingTree, CBS, CNBC, WSJ, US News and others, where he shares his expertise in personal finance, credit and debt. A published author and former trader, his byline has appeared in dozens of top-tier national publications.
Our Articles:
Recent Articles:
Compare Personal Loans