How to Use a Personal Loan to Recover From a Disaster
Natural disasters, such as severe winter storms, hurricanes, floods, tornadoes and earthquakes, can be emotionally stressful to deal with. They can also be financially devastating if your home and belongings are damaged or you're unable to work. In 2020 alone, disaster-related damages totaled $210 billion worldwide, according to a report from insurance company Munich Re [1].
Taking out a personal loan could help you stay afloat financially during the recovery process following a natural disaster. But is getting a personal loan to cover a disaster a good option? And what's the best way to manage disaster debt? 
If you've been affected by a natural disaster or you live in an area that's prone to these types of events, here's more on how personal loans can help with getting back on your feet. 
What Can Personal Loans Be Used For in a Natural Disaster?
Personal loans allow you to borrow a lump sum of money that you can spend in a variety of ways. If you've just been through a natural disaster, some of the ways you might use a personal loan include:
Covering temporary housing costs 

Making repairs to your home or vehicles

Covering day to day expenses if you're unable to work temporarily

Replacing clothing, furniture and other items that were damaged or destroyed

Paying for repairs to a business you own
You may also use a personal loan to consolidate existing debts or other debts you take on as a result of a natural disaster. 
For example, say that a hurricane caused extensive flood damage to your home. Your insurance didn't cover it so you used several credit cards to purchase materials and pay for repairs. Consolidating the balances into a single personal loan with a low interest rate could make repaying your disaster debt simpler and less expensive.
RELATED: 
Why Use a Personal Loan to Pay for Natural Disaster Expenses
Personal loans can help you pay for the things that insurance may not cover following a natural disaster. Flood damage, for instance, typically isn't covered by standard homeowners insurance policies. If you experience a flood and don't have a separate flood insurance policy, then you'd have to fund repairs yourself. A personal loan could be a financial lifeline if you don't have extensive emergency savings to fall back on. 
A personal loan can also be a cheaper alternative to using a high-interest credit card to pay for disaster-related expenses. While credit cards are convenient, carrying a balance month to month could make disaster purchases more costly over time. 
Speed is another reason to consider a personal loan following a natural disaster. While there are government programs that can provide financial relief, it can take time for the money to find its way to you when there's been a natural disaster on a large scale. 
On the other hand, it's possible to apply for a personal loan online in minutes, be approved the same day and get funding deposited into your bank account within one to two business days. Being able to get cash quickly when you need it is important when you may be temporarily displaced from your home or job.
RELATED: 
How to Get a Personal Loan After a Natural Disaster
If you're interested in getting a personal loan following a natural disaster, the first step is weighing your loan options. These typically include:
Government-sponsored disaster loan programs

Disaster loans offered by banks or credit unions

Personal loans from online lenders like Match Financial
Government-sponsored loans are available through the Small Business Administration [2] to eligible business owners, homeowners and renters. If you don't qualify for these loans, you could consider disaster loans offered by banks or credit unions. 
These are typically short-term loans that let you borrow smaller amounts with low or 0% interest rates. If you need more money than a disaster loan offers, then a personal loan from an online lender could be the best option. 
When shopping around for a personal loan online, take time to compare:
Personal loan interest rates

Loan repayment terms

Minimum and maximum loan limits

Fees, including origination and prepayment penalties

Minimum credit score and income requirements
Also, consider whether there are any restrictions on what a personal loan can be used for if you're borrowing for disaster-related purposes.
RELATED: 
Managing a Personal Loan After a Natural Disaster
Taking out a personal loan could make sense if you need money to begin recovering from a natural disaster. But consider how well the payments fit into your budget. Missing a payment or defaulting on a personal loan after a disaster could wreak havoc with your credit. 
If you've gotten a personal loan following a disaster and you're in danger of falling behind, reach out to your lender. They can evaluate your financial situation and help you come up with a solution to keep your loan repayment on track. 
[1] https://www.munichre.com/en/company/media-relations/media-information-and-corporate-news/media-information/2021/2020-natural-disasters-balance.html
[2] https://www.sba.gov/funding-programs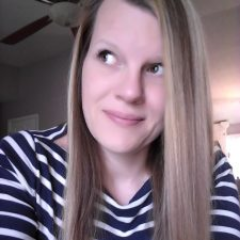 Rebecca Lake is a freelance writer specializing in personal finance, credit and debt. She's a contributor to U.S. News and World Report, Forbes Advisor and The Balance and her work has appeared online at CreditCards.com, MyBankTracker, Money-Rates.com and dozens of other top publications.
Our Articles:
Recent Articles:
Compare Personal Loans