What to Know About Cash Back Credit Cards
Sweet, sweet cash – the most versatile credit card reward on the planet. Cash is universal, allowing you to purchase anything — airplane flights, groceries, fill-ups at the gas station — with none of the restrictions that other types of rewards (i.e., miles or points) may impose. Moreover, cash back cards save you the trouble of tracking the miles or points you need to redeem to get an airline ticket or an overnight hotel stay.
Of course, cards aimed at consumers with good to excellent credit offer the best cash back rewards.  Some cash back cards are co-branded and thus are usable only at specific merchants or organizations, but most are general purpose cards you can use just about anywhere.
How Does Cash Back Work?
Cash back cards come in three varieties:
Flat percentage cards:

The cash back for each purchase is a fixed percentage of the purchase amount. Typically, you'll find cards in this category offer 1% to 2% unlimited cash back on all purchases. "Unlimited" means that there is no maximum amount of cash back you can earn. Many of these cards do not charge an annual fee. They are a good choice if you want simplicity and flexibility.

Bonus category cards:

These cards offer bonus rewards in quarterly segments tied to a rotating set of merchant types, and you must re-activate your rewards each quarter to receive them – otherwise you'll be stuck with the default rewards on non-bonus merchant categories. For example, Quarter 1 might give you 5% cash back on grocery purchases, Quarter 2 on airplane tickets, etc., and all other purchases provide 1% cash back. The amount of bonus rewards you can collect each quarter may be capped.

Tiered reward cards:

These cards offer two or more different flat rates, depending on the merchant category. The categories do not rotate, and you don't have to bother with activations. For example, the card may offer 4% back on gas station purchase, 2% on restaurant dining, and 1% one everything else. Some tiers may have quarterly or annual caps.



There are some interesting wrinkles in the cash back universe. For example, Discover credit cards offer a one-time Cashback Match on all the rewards that new cardmembers earn in the first 12 months after opening the account. In other words, you earn double cash back during the first year. One credit card from Citi pays you 1% cash back when you make a purchase and another 1% when you pay for it. We guess that encourages creditworthy behavior.
Another feature often found on cash back cards is a signup bonus. You can earn bonus cash back by spending a set amount in the initial period (usually 3 months) after opening the card account. That's handy if you are planning some big-ticket purchases. For example, you might receive $500 cash back by spending $3,000 on purchases during the first three months.
RELATED: How to Choose the Right Credit Card
Is Cash Back Better than Miles?
Miles, or points that convert to miles, are a feature of credit cards optimized to the needs of travelers. If you fly often, a miles card might be a better choice than cash back because of all the extra perks offered by the top cards. These include travel and baggage insurance, car rental insurance, even access to airport lounges. But don't rule out cash back just because you travel a lot – you can use the cash to pay for the same flights without worrying about earning enough miles. When it comes to versatility, nothing beats cash back.

Virtually all mile and point reward cards allow you to convert your rewards to cash. But be aware that the cash value of miles may be less than their value when applied to the purchase of flight tickets. Unless you fly often, this is another reason to favor cash back cards. Also note that some cash back cards include travel perks such as no foreign transaction fees, travel and emergency assistance services, and auto rental collision damage waiver.

That being said, mileage cards have become more competitive in recent years. For example, many offer signup bonuses of 50,000 to 100,000 miles.  In most cases, the miles don't expire as long as you keep the account open, and you can use the miles with no blackout dates. 
Cash Back Is Like Having a Coupon for Everything You Buy
Many folks clip coupons to save a few dollars at the grocery store, and that's a fine idea. But coupon clipping requires some time and effort to find, organize, and use the coupons before they expire. With a cash back card, you'll always receive at least a 1% "discount" on your purchases, and if you have a Cashback Match card, your first-year discount could be as high as 10%. 
Another advantage of cash back is that you don't have to change brands to get the discount. Remember that next time you have a $1-off coupon on a tube of Brand X toothpaste even though you prefer Brand Y. 
RELATED: How Does Credit Card Interest Work
Look for Cash Back Cards that Do It All
Here's what a fully loaded cash back card offers:
A high cash back rate, whether flat, tiered, or rotating.

A substantial signup bonus.

Cash advances and balance transfers.

0% introductory APR offers for purchases and balance transfers for the first 15 to 18 months.

In some cases, Cashback Match.

Travel benefits and concierge service.

Security and protection from identity theft.

Availability of cash back cards for businesses, offering high signup bonuses, free employee cards, and generous rewards.

Support for mobile apps, virtual account numbers, and electronic wallets.

Access to special deals for merchandise, dining, and events.

Redemption options, including cash checks, electronic funds transfers, gift cards, statement credits, charitable contributions, and more.

Preferably a small or no annual fee, and no foreign transaction fees. 
There are many good cash back cards available, so do some comparison shopping before deciding which one to get. 
RELATED: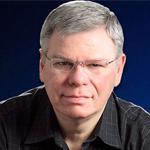 Eric Bank is a business and personal finance writer who has been featured in Credible, Wisebread, CardRates, Zacks and many other outlets. He holds an M.B.A. from New York University and an M.S. in Finance from DePaul University.
Our Articles:
Recent Articles:
Compare Personal Loans