What's Hidden in Your Credit Card Contract? More Than You Likely Know
Credit card companies are infamous for hiding key details in cardholder contracts and relying on the "fine print" to force consumers into omissions and oversights that could lead to higher fees, rates, and payment penalties.
One study from CreditCards.com [1] showed that only 26% of credit card consumers "read their credit card contracts", with most survey
respondents describing their card contract experience as "confusing" and "complex".
RELATED: How to Cut Your Credit Card Debt by 50%

"Credit card contracts are often lengthy, tedious, and complex," said Jacob Dayan, co-founder of Community Tax in Chicago, Il. "This is the case because there are many government regulations and contract laws that must be included in these contracts in order for them to be legally viable. Unfortunately, this can make it harder for the average person to understand what they are signing up for."
Credit card companies go out of their way to stack the debt against their card customers – likely more than most cardholders know.
"A credit card company's number one priority is that their credit card contracts can hold up, completely airtight, in court," said Hilary Bird, a fintech communications specialist at Tipalti, a finance payables services firm in San Mateo, Cal. Their second priority is making it digestible for the consumers. Unfortunately, this is where consumers end up paying the price."
What's a cardholder's best defense against the fine print gambit? Credit card experts advise cardholders to take the time to review their contracts, using these time-tested tips to maximize the contract review experience.
Read the summary first.
U.S. federal laws now require a more comprehensible summary of important terms and conditions to be incorporated in the credit card user agreement contract.
"One thing you will want to look out for when signing a credit card agreement with a zero or low interest rate is what happens if you miss a payment," Dayan said. "For example, read over your contract to see what the penalty rate will be. Sometimes it can be as high as 30%."
RELATED:
Check on balance transfer language.
"One important fine print that most credit card users are unaware about is that balance transfers and cash advances are very difficult to obtain today given the high rates (up to 5% of the balance)," said Michael Hammelburger, CEO at Cost Reduction Consultants in Baltimore, Md. "When banks were open to offering balance transfers to borrowers who have lost their jobs, it was a very risky position."
According to Hammelburger, financial consumers are seeing less and less of balance transfer offers. "Should there be any, it's reserved for those with stellar credit scores and are employed in stable industries," he said. "It's all because of bank's more stringent way of managing risk."
RELATED: How to Pay Off Credit Card Debt Fast 
The "no-interest, no payment" trigger.
One potentially hidden in a credit card contract involves no-interest cards.
"If you happen to miss a payment, this can sometimes waver the 0% rate agreement or you might end up paying a big penalty fee (both defeating the purpose of the no-interest rate card)," said George Birrell, founder of TaxHub in Edgewater, N.J. "Make sure you read the fine-print before signing up for the card to make sure, if you do end up missing a payment for some reason, you don't end up with a ridiculous bill at the end of the month."
A "rising" APR.
One of the most common hidden factors in credit card contracts is a low starting APR, which could be as low as 0%, that increases over time. 'Consumers need to be extra cautious of tempting introductory offers like these that can quickly skyrocket in interest after a few months of use," said Jory McEachern, credit expert at ScoreShuttle, a do-it-yourself credit management software firm in San Diego, Calif.
Consumers need to know how the remaining balance after the promo term expires will accrue interest as it varies. "For example, some card providers will charge the regular APR rate on the remaining balance, while some will charge interest on the average balance over a set period of time," said Kari Lorz, a credit card specialist at MoneyfortheMamas.
Change the way you use your credit card.
Contract or no contract, to avoid being taken advantage of by credit card companies, start treating your credit card like a debit card.
"Pay your card in full, every month, and keep tabs on how much you're putting on that card," Bird said. "Not only does this help your credit score, but it also simplifies and minimizes the work needed when managing your own credit health."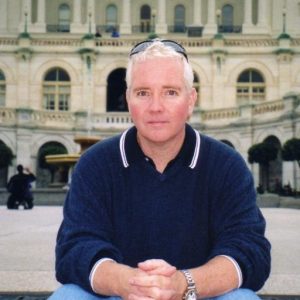 Brian O'Connell has been a finance writer at TheStreet, TheBalance, LendingTree, CBS, CNBC, WSJ, US News and others, where he shares his expertise in personal finance, credit and debt. A published author and former trader, his byline has appeared in dozens of top-tier national publications.
Our Articles:
Recent Articles:
Compare Personal Loans