Managing Personal Loans: Tips for Gen Z
Personal loans make borrowing money convenient and they can come with lower interest rates than credit cards. 
Among members of Generation Z — those born after 1996, according to Pew Research — personal loans have become a popular way to get cash quickly. Experian data found that the average Gen Z borrower increased their personal loan balance by 33% in 2020, the biggest jump of any age group. 
Knowing how to handle personal loans in your early 20s matters since it can impact long-term financial health. If you're a member of Gen Z who has personal loans or you're thinking of applying for one, these tips can help you manage them.
Don't Overborrow
When it comes to student loans, Gen Zers are often told to only borrow what they need and not a penny more. And the same rule of thumb applies to personal loans. 
If you're considering a personal loan in your 20s, then be clear about how much you need to borrow. For example, if you want to buy a car that costs $5,500 there's no reason to borrow $10,000 since that just means paying unnecessary interest and fees. 
Using an online personal loan calculator can help you estimate how much you'll pay back, based on different loan amounts and interest rates. This can give you some perspective on how much borrowing more than you need can really add up to.
RELATED: 
Leverage Your Credit Score
The typical Generation Z member has an average FICO credit score of 674 [»], according to Experian. While lower than other generations, that's still high enough to put you in the "good" credit range. 
A good credit score can help you qualify for better interest rates on personal loans. The lower your rate, the lower your monthly payment may be. And the less you'll pay in interest over the life of the loan. 
If you're interested in getting a personal loan or refinancing personal loans you already have, take time to compare loan options from different lenders. The better your credit score is, the more favorable your loan terms could be but don't settle for the first offer you come across.
RELATED: 
Be Smart About Discounts
An autopay discount can help you save money on a personal loan if you're able to reduce your interest rate. Personal loan lenders can offer these discounts to borrowers to encourage on-time payments. 
The key for Gen Z is making sure that autopay makes sense. If you're still in school, for example, you may not be making a full-time income yet. Or you may only be making extra cash with side hustles. 
In that case, setting up autopay could backfire if you don't have enough money in your bank account to cover the payment. Instead of saving on interest you could get stuck with overdraft fees. So consider whether autopay is worth it, depending on how you get paid and what you're making.
RELATED:
Pay on Time
If you're just starting to build credit in your 20s, then it pays to manage personal loans in a way that works in your favor. So primarily that means making your loan payments on time, though other things like credit utilization, credit age, credit mix and new credit inquiries also affect your score. 
Payment history accounts for 35% of your FICO credit score, which is the scoring model most commonly used by lenders. Even a single late or missed payment could wreak havoc with your score. 
As mentioned, autopay is an option though it may not be realistic. If you can't commit to automatic payments, you can set up due date reminders so you always know when a loan payment is on the horizon.
Pay Personal Loans Off Early If You Can
Paying off your personal loans ahead of schedule can save you money on interest. And it can free up money that you can apply to other goals you might have, like buying a first car or putting a deposit down on an apartment. 
Some of the ways you might be able to speed up loan repayment include:
Making biweekly vs. monthly payments

Using your tax refund or stimulus check to pay down your loan

Selling things you don't need for extra cash to make loan payments

Starting a side hustle for extra income
Just be sure to read the fine print on your loan agreement. Your lender may charge a prepayment penalty for paying personal loans off early.
The Bottom Line
Personal loans can help you cover unexpected expenses or meet other financial needs in your 20s. How you manage them can impact things like your credit score and your ability to save for other financial goals so it's important to approach them the right way. These tips can help Gen Z stay on top of their personal loan obligations.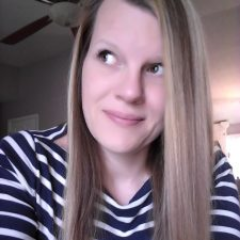 Rebecca Lake is a freelance writer specializing in personal finance, credit and debt. She's a contributor to U.S. News and World Report, Forbes Advisor and The Balance and her work has appeared online at CreditCards.com, MyBankTracker, Money-Rates.com and dozens of other top publications.
Our Articles:
Recent Articles:
Compare Personal Loans