How to Prioritize Household Debt Payments
Most Americans can relate to the monthly dilemma of deciding what household bills need to be paid first – and which ones can be pushed aside until more money pours into a financial consumer's bank account.
They may not realize it, but people who pay certain bills first and others last are engaging in a highly important household financial task – prioritizing monthly bill payments.
Monthly Bill Averages of the Largest Metropolitan Areas:

That's a pretty big deal given that the average U.S. household spends $984 each month on bills – not counting mortgage or rent.
(Data: https://www.doxo.com/insights/doxo-launches-doxoinsights/)
For millions of U.S. households, paying down personal debt every month is an uphill climb, which translates into tough choices on which bills to prioritize.
How can a financial consumer make the smartest choices? Money experts advise deploying the following key action steps:
Avoid late fees and penalties
First and foremost, bill-payers should be making at least the minimum payments on all of their debt.
"Failure to do so will result in additional fees and penalties that will ultimately put you further in a financial hole," said Connor Brown, founder of After School Finance, a money management platform geared toward young adults.
What are your personal financial goals?
Don't engage in a debt priority campaign until you know where you stand on your own household finances.
"Any debt payment priority order largely depends on the person or couple making the decision," said Jonathan Hess, founder of Hess Financial Coaching, in Memphis, Tenn. "The main question I ask my clients is do you want to save the most money or do you want to eliminate certain accounts first? Some want to save the most money, so I'd recommend paying off the highest-interest debt first. On the other hand, some people benefit from the mental win of completely paying off their lowest balance first."
RELATED: How Do Credit Utilization Ratio and Debt-to-Income Ratio Affect My Credit Score?
Use the debt snowball method
If quick results is a household debt reduction priority, the debt snowball strategy yields the quickest results.
"To eliminate debt, my recommendation is to begin with the smallest debt first," said Jon Matlock, owner of The Good Steward Financial Coaching, a financial consulting practice in Henrico, Va. "Then you pay the minimum payments on everything else. This is commonly referred to as the debt snowball method. The idea is that as you start to see smaller debts eliminated, this gives you motivation and momentum to pay off subsequent debts."
RELATED: Taking a Debt Consolidation Loan? Consider These Factors First
Build a proper household budget
You really can't get a good grip on household debt without having a baseline budget that serves as a personal financial foundation.
"A budget allows you to tell your money where it needs to go," Matlock said. "Your budget priorities are the essentials: food, shelter, transportation, and utilities. Therefore, the first things you pay for every month are your groceries, mortgage, gas/car payment, and your water, gas and electricity. You need those things in order to survive and to earn an income."
Once you have those things in place, you can start to look at other necessary expenses like insurance, credit cards, and other fixed monthly expenses."
Buy time with a 0% credit card
"Landing a 0% card will help buy you time on some of the bigger household debts," said Danielle Barak, a financial advisor at Northwestern Mutual. "Alternatively, lower interest rate debts, like a 0% APR card, are best left to delay – just dont forget to pay the minimum every month."
RELATED: Personal Loans Versus Zero Balance Credit Cards – What's a Better Deal?
If cash is tight, focus on the home. If money is hard to come by in a given month, pay your mortgage or rent first.
"Mortgage payments carry the higher priority because of the sheer significance of what it means to foreclose on a home, so they should be paid first when in a cashflow shortfall scenario," said Shawn Valco, a certified financial planner with Balance & Discipline, LLC in Chagrin Falls, Oh. "On the other hand, student loans often have flexibility for deferment, which can provide some breathing room."
"If a household finds they are falling behind, reach out to the debt companies directly and see if you qualify for any temporary relief," Valco added.
RELATED: Personal Loan APR vs Interest Rate: Why You Need to Know the Difference
The Takeaway in Prioritizing Household Debt
While every financial consumer's situation is unique, building a broad-based plan to tackle household debt requires some basic building blocks for every household.
That means building a good budget, establishing one's personal finance goals, and making sure your most critical debts, like a mortgage or rent, get paid first.
Do that and you're on the way to successfully handing your monthly debt, and making that debt shrink away as time goes by.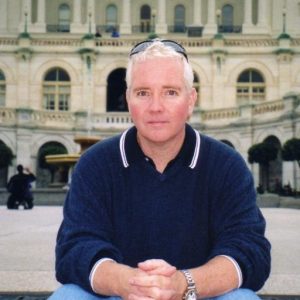 Brian O'Connell has been a finance writer at TheStreet, TheBalance, LendingTree, CBS, CNBC, WSJ, US News and others, where he shares his expertise in personal finance, credit and debt. A published author and former trader, his byline has appeared in dozens of top-tier national publications.
Our Articles:
Recent Articles:
Compare Personal Loans