How to Avoid Being a Victim of Consumer Loan Scams
Personal loan scams have been around for years, paralleling the burgeoning demand for consumer loans during the past few years.
In 2020, however, those scams are on the upswing.
That's because personal loans are increasingly in demand as many Americans need cash to keep their household financial picture flowing in the age of pandemic. According to the U.S. Federal Trade Commission, which bundles in consumer loan fraud with other money scams, Americans have lost $145 million in 2020 due to financial fraud during the pandemic, with more than 200,000 complaints of financial fraud recorded by the FTC.
Protecting Yourself Against Consumer Loan Scams
The fact is, whether it's a home loan, personal loan, or any kind of consumer loan, scammers are out there looking to separate you from your money by luring you into a loan scam.
That's especially the case in a global pandemic where many financial consumers may be taking their eyes off the ball, money-wise, and are more susceptible to consumer loan scans.
To build a firewall around your personal and consumer loan efforts, make these moves, experts say.
Deal with a legitimate lender. "First off, anytime you're applying for a loan you should be doing so with a reputable company," says Paul Weaver, founder of the Income Finder, an online personal finance platform. "If you're unfamiliar with the lender, start by checking with the Better Business Bureau (BBB). If they aren't listed or have bad reviews, it's best not to move forward."
Ignore requests for upfront fees. Lenders who ask for fees upfront and who aren't being transparent about fees are to be avoided. "It's possible that they do disclose what the fees are, but the fees are usually way out of line," says Weaver. "The same goes for any request for alternate forms of payment, like gift cards and bitcoin."
Never respond to unsolicited contacts. Ignore personal loan offers you didn't seek.
"The best option is to mark those emails as spam and move them to your junk folder," says Rick Schumacher, a criminal fraud investigator and founder of Schumacher Consulting Group, LLC, an investigations consulting firm. "Any contact with these fraudsters is opening a door. They are professionals and know how to get you to give them your information."
Schumacher advises loan borrowers to look for the following "red flags" when seeing suspicious emails, texts, or social media messages:
Poor or overly proper grammar.
Hyperlinks that do not lead to what you expect. "Never click on an unsolicited hyperlink, just hover over it and you can see the address," he says.
PDF's with blurry logos.
Watch out for a sense of urgency. Bogus communications from fraudulent consumer lenders will include persuasion tactics.
"Basically, the fraudster is trying to make the consumer believe the only deal must happen right now," says Schumacher. "The message will also likely have some very broad promise but not have disclosures such as interest rate specific or any particulars regarding repayment that a consumer should expect from a potential creditor."
Know what loan fraudsters want. Financial loan scammers are looking for anything and everything from a borrower.
"Most people have some level of compromised information in the hands of fraudsters," Schumacher said. "The usability of that information (called Personal Identifying Information or PII) increases with every other tidbit a scammer can obtain. That includes everything from your address, to your mother's maiden name, your credit card number, and the name of the city where you were born. All of the above can be used to flesh out your compromised PII and make off with your money."
What to Do If You're Contacted by a Loan Fraudster
If you believe a consumer loan scammer has reached out to you, take immediate steps to eliminate any engagement.
"Don't respond to any contacts via email, snail mail or over the phone," says Gabe Turner, chief editor at Security.org, a personal security web site. "Reputable lenders will advertise in more traditional ways rather than contacting the potential loanee directly, so there's no need to respond to any direct contact from a loan provider online.
If you're actually scammed by an online load fraudster, the best course of action is to gather all the documentation you have regarding the fraud, including evidence and a timeline of the events.
"Then, report the fraud to the proper agency, which might be the U.S. Federal Trade Commission as well as a state agency (check with your secretary of state's office to find the right agency. "Also, report the fraud to law enforcement and put a freeze on your credit with all three credit-reporting bureaus," said Turner. "You could also begin a civil suit once the perpetrator has been identified."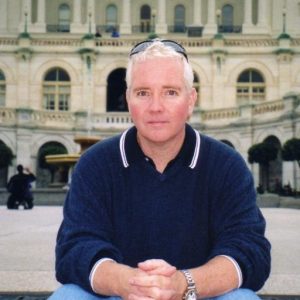 Brian O'Connell has been a finance writer at TheStreet, TheBalance, LendingTree, CBS, CNBC, WSJ, US News and others, where he shares his expertise in personal finance, credit and debt. A published author and former trader, his byline has appeared in dozens of top-tier national publications.
Our Articles:
Recent Articles:
Compare Personal Loans