Credit Card Expert Madison Blancaflor with Insider Tips on Rewards, Points and Cash Back Cards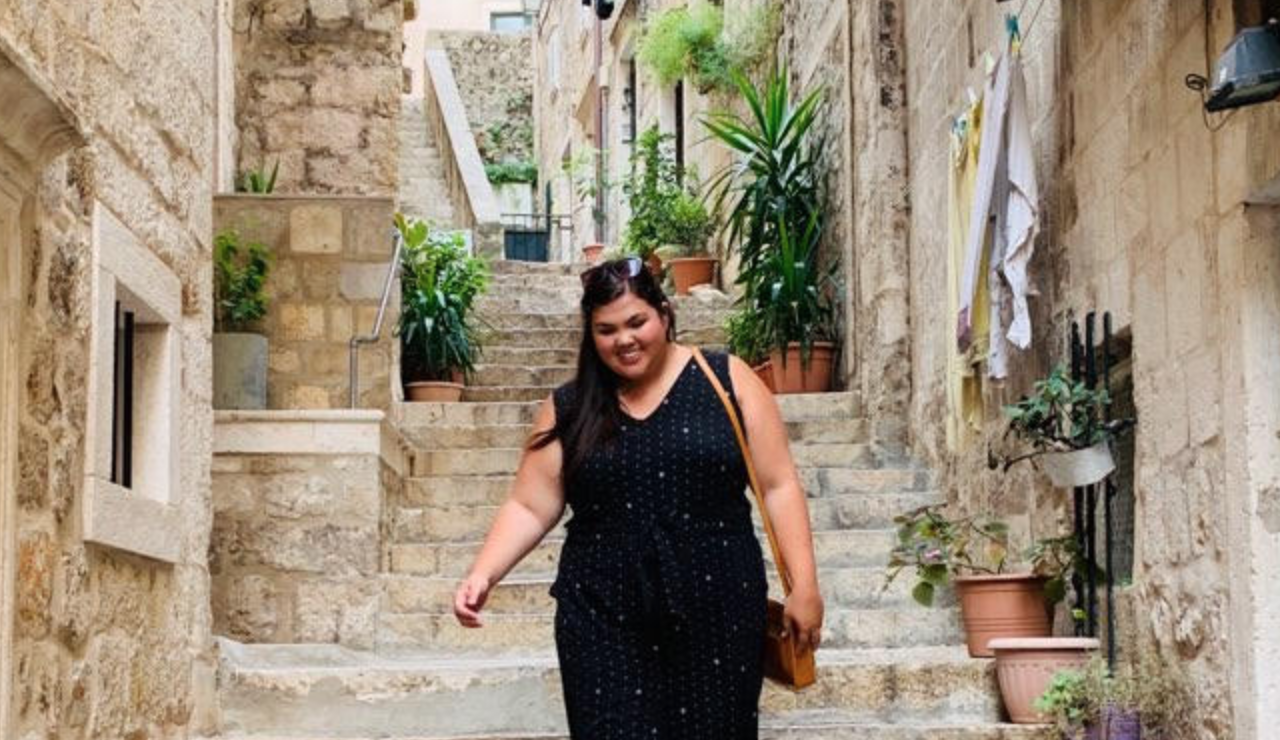 We had the opportunity to catch up with Madison Blancaflor, one of the resident credit card experts at The Points Guy (TPG).
When not covering all things credit cards for TPG, she's a self-proclaimed adrenaline junkie that looks forward to swimming with sharks off the coast of South Africa, along with skydiving in Thailand and cliff jumping in Greece with her future credit card points.
Hi Madison. Can you tell us about your background, and how it led you to working at ThePointsGuy.com?
I grew up in a family that didn't do much traveling and never used credit cards for anything other than an emergency fund. But I took a personal finance class in college (shoutout to Dr. Tew who was one of my favorite professors ever) that kind of opened my eyes to a lot of different finance topics — including credit cards. 
After college, I landed a job at TPG's parent company Red Ventures on the finance vertical. And after almost a year, I made the transition onto the TPG team as a credit cards reporter. I've now been on the team for about two years covering all things credit cards. 
How does someone interested in getting started with collecting credit card rewards or points get started, where should they start, and what should they know?
The rewards credit card game can seem super intimidating, but I promise it's easier than it looks.

The first step is building up your credit so you can apply for a rewards credit card. This could mean being an authorized user on a trusted family member or friend's account or applying for a secured credit card that doesn't necessarily earn rewards at first. 
But once you do build up enough credit to apply for a rewards card, the fun begins! There are so many options out there for beginners. If you're interested in travel, consider a card like the Wells Fargo Propel or Chase Sapphire Preferred (one of my personal favorite cards for both beginners and points pros). 
Research is important because you want to make sure you're applying for a card that will help you reach your goals, fit into your budget if it comes with an annual fee, and serve you long-term based on your spending habits. The Points Guy has a lot of great resources to help get you started — credit card reviews, guides on certain card categories such as the best travel cards or the best cash back credit cards, and more. 
RELATED:
For someone getting started, what are some mistakes to avoid and a few myths to know?
The biggest thing is to remember to use your card responsibly. Don't spend outside of your monthly means and always pay your card off in full and on time each month. 
I also wrote a story on some of the credit card myths I had to unlearn as an adult:
https://thepointsguy.com/news/unlearn-credit-card-myths/ 
The biggest takeaway is that credit cards can be an incredible financial tool to help you reach your goals (whether those goals be travel-related or about saving money on everyday expenses). Just make sure you're doing your research, staying on top of your credit report, and using your card(s) responsibly.
What is the craziest reward offer that someone has received that you know of?
Years ago before rules about card churning were put into place as more people starting using rewards credit cards, I think there were more lucrative sign-up bonuses that you could get. And you could then get those sign-up bonuses over and over again. 
Now, it's a bit trickier to find lucrative sign-up bonuses. I think the best ones I've seen have been on the Amex Platinum through a tool called CardMatch. Amex sometimes targets certain people with pre-qualified offers that are higher than the publicly available offer, and we've seen offers for 125,000 Membership Rewards points recently. TPG values those 125k points at $2,500!
What are some of your favorite 'under the radar' or insider tips for earning points or rewards?
My favorite tip is to use a shopping portal whenever you make online purchases. Shopping portals allow you to earn additional points and miles on your online purchases when you click into a specific site through the portal link. Most major U.S. airlines have their own portal, but there are also cash back and credit card shopping portals that offer bonus rewards as well. 
I personally use CashBackMonitor (it's a shopping portal aggregator) to find the best shopping portal offers at whatever store I plan to shop at. And I have the Rakuten plugin on Chrome that will automatically pop up whenever I am on a site that has a bonus available.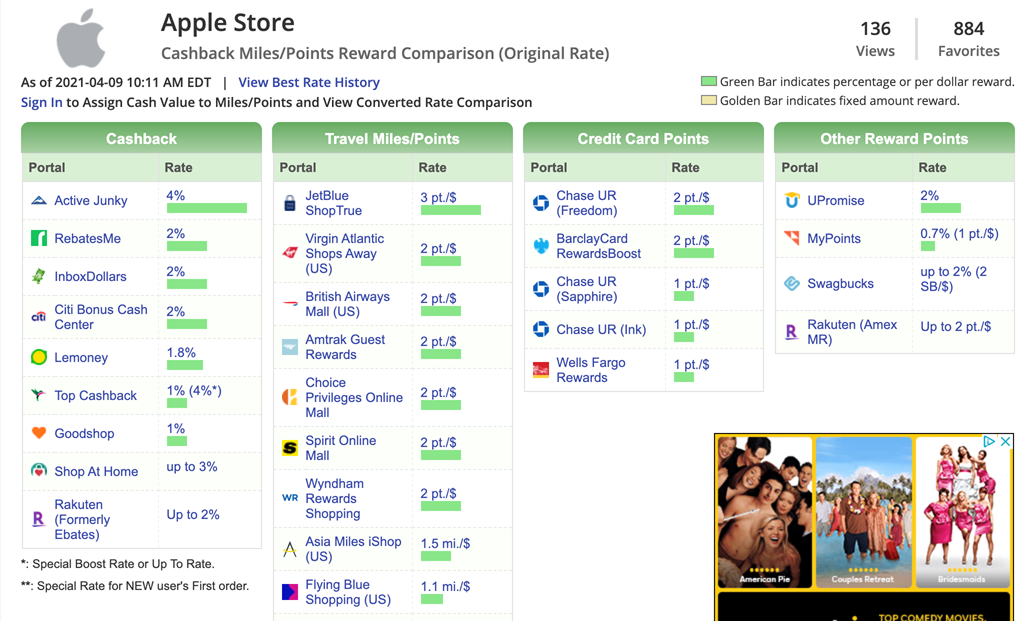 What are some of the more fun or exciting rewards that you have received yourself?
I've actually been in a "earning" mode for the past couple of years. While I've taken a couple of cool points trips (my favorite being Croatia — which I talk about later), I haven't taken any really unique trips with my rewards just yet. I'm hoping to do a large trip to a couple of different destinations in Asia, and I'd love to fly first class for those trips using points. But that means a lot of planning and a lot of saving up points on my credit cards the past two years.
What should we know when it comes to cash back credit cards?
Cash-back cards can be overshadowed in the conversation in favor of travel rewards credit cards, but there are some amazing cash-back cards out there! They are great for helping you save money on monthly expenses, building up your savings (I used cash back to jumpstart my own savings account before I jumped into travel rewards) and for redeeming on non-traditional travel expenses that aren't covered by your travel rewards cards. 
A few things to note about cash back credit cards: 
They earn cash back that is only redeemed at a 1 cent value. This makes maximizing redemptions easy since you're getting the same value no matter what. But it does mean your options are less lucrative than other rewards cards. 

Cash back cards rarely come with travel perks. If you want lounge access, travel credits, complimentary elite status and other luxury travel benefits, you'll be better off with a travel credit card that earns points or miles. 

There are a lot of great no-annual-fee options! Where a lot of top travel rewards come with high annual fees, cash back cards almost always cost less than $100 per year in annual fees. 
What are some creative ways to get the most out of your points earned?
It takes some extra research, but taking advantage of transfer partners and alliances is a great way to stretch your points! There are a lot of ways to get a ton of value out of your points if you know how to maximize partner award charts. 
If you're a beginner, TPG has a lot of guides to help you figure out how to transfer points and miles, utilize partner award flights and know which redemptions are worth booking this way! 
What's on your bucket list for places to go with points and what are some of your favorite places that you have been so far? Do you have any favorite experiences to share as well?
I think probably my biggest bucket list trip I want to book on points is to the Philippines. My dad was born and raised there, and he moved to the U.S. when he was 18. I've never been (and he's never been back), but I still have some family over there. There are some traditions my dad's side of the family still adheres to (family recipes and a fierce rivalry over who is best at mahjong), but I would love to learn more about the culture, language and what it was like for my dad and uncles to grow up in the Philippines. Plus, it's just a beautiful country I'd love to explore.
My favorite trip I've ever taken was actually my very first points-funded trip to Croatia back in 2019. I used Ultimate Rewards points earned through my Chase Sapphire Preferred Card to book a trip with my best friend. We flew into Zagreb and spent two weeks taking buses and ferries to Plitviče Lakes and then down the coast before flying out of Dubrovnik. Croatia is a beautiful country, and the people (and wine) are incredible. I want to go back soon! 
To get the most out of collecting credit card rewards or points, is it just about the signup bonus or would there be other things to watch out for?
Sign-up bonuses are a great way to rack up a lot of rewards in your first year with a credit card, but you should be looking at more than just the bonus when picking the right card(s) for you. 
Make sure that the bonus categories the card offers fit your spending habits. If you spend a lot on groceries each year, pick a card like the American Express® Gold Card that earns 4x on those purchases. If you are a business owner, look at small business credit cards that earn rewards on the things you spend money on each month. 
Also consider the annual fee compared to the benefits you get. Cards with high fees like The Platinum Card® from American Express can be well worth it if you're taking advantage of all of the benefits (lounge access, annual statement credits, complimentary elite status with Hilton and Marriot, etc.). But if you don't travel enough for that card to make sense, go with something with a lower annual fee that still helps you hit your goals. 
When someone starts getting into collecting credit card rewards or points, they can wind up with many cards. What should you know about managing lots of credit cards, besides not closing an account?
We have a few people on the TPG team with upwards of 19+ credit cards! Comparatively, I only have six currently — and I only use three of those six regularly. But here are a few things to keep in mind when managing more than one credit card. 
Make sure you never miss a due date. I have notifications set up to remind me when my bills are due, which is incredibly helpful. 

Use your cards once every few months. Issuers will sometimes close accounts when they are inactive for a long stretch of time. If you have cards in your wallet you don't use as frequently anymore, make sure you're still using them for a small purchase every couple of months to keep the account active. 

Keep track of your benefits. I personally use a Notion board with reminders to help me make sure I use all of my benefits and don't forget to use my "sock drawer" cards every now and again. Some TPGers use spreadsheets, and others use the calendar app on their phone. Just pick whatever works best for your organizational style! 

Consider downgrading cards with higher annual fees rather than cancelling. If you have a card that you no longer use that charges an annual fee, keeping it could be more expensive than it's worth. But before you cancel it outright, consider requesting a downgrade to a no-annual-fee card from the same issuer. This way your account stays open (which helps your credit score), but you no longer have to pay the annual fee.
Madison Blancaflor of The Points Guy helps readers discover how they can use credit card rewards to make affordable travel a reality.
You can also follow her adventures on Twitter and Instagram.
Our Articles:
Recent Articles:
Compare Personal Loans