Checklist – Take These Preparatory Steps Before Applying for a Personal Loan
Taking out a personal loan is a great way to gain quick access to funds. Borrowers can use those funds for big-ticket purchases, as a debt consolidation mechanism to pay down debt more affordably, or even to help pay student loans.
Those are substantial upsides to any financial consumer, but getting a good deal on a personal loan largely depends on being prepared – well in advance of actually applying for a loan.
"Making sure to have all information and documents available will make the personal loan application process go faster and more smoothly," said Joseph Toms, president of Freedom Financial Asset Management and a research director at Fisher Investments. "Some prep time can eliminate or lessen any stress, and assure that a personal loan is funded as quickly as possible."
By taking the time to lay out a plan for landing a solid personal loan deal, you're actually upping the likelihood that you'll get that loan – on your terms.
"You'll save time and get the loan as quickly as possible," said Ben Reynolds, CEO and founder at Sure Dividend, an investment news platform. "Additionally, you won't take an overpriced loan because you'll be prepared to compare offers."
To properly prepare for a personal loan campaign, take these necessary steps at least six weeks before actually applying for the loan.
RELATED:
Make sure your credit score gets you a green light. "Every lender will want to check an applicant's credit," said Toms. "Some lenders require a minimum number of years of credit history, with three years of credit history often required."
The lender will then review your credit score. "Each lender is different, but in general, the higher the applicant's credit score, the better the interest rate he/she will receive. To qualify for a personal loan, you'll need to have a FICO credit score of around 640. "
Given the importance of one's credit record, taking time to obtain and review credit reports for accuracy is a wise idea before applying before a personal loan. "Everyone is entitled to a free copy of their credit report every 12 months, from each of the three major credit bureaus," Toms said. "Visit www.annualcreditreport.com to obtain the reports."
Get your documents in order. "You'll need prep time to gather the information and documents you need to apply for a personal loan, such as proof of identity, social security number, credit score, proof of income, assets and liabilities, employer's contact information, and proof of income," said Karen Condor, financial and time management expert with Loans.org.
You'll also need prep time to do research. Since personal loans are available from a local bank, credit union, online lenders, or peer-to-peer lender, there are a lot of variables to look into to make sure you are getting the best deal and from a legitimate source," Condor said.
Get prequalified by multiple lenders. "Make sure to compare each lender's APR (annual percentage rate) and ask about the monthly payment, repayment terms, and any additional fees (such as late payment fee, check processing fee, an insufficient funds fee, annual fee, and if there is a prepayment penalty)," Condor said. Using a personal loan online platform like MatchFinancial.com makes it easy to search a wide variety of loans in a matter of minutes.
Give it time. How much time should it take to prepare for taking out a personal loan?
"If your credit is good, it should only take a couple of weeks to get all your paperwork together and talk to several lenders to compare your options," Reynolds said. "If you need to repair your credit score it could take several months."
The Takeaway on Preparing for a Personal Loan
The upshot? Taking the steps above can mean the difference between having an average personal loan experience or a great one.
"If you have all of your information and documentation in order, you can avoid delay in securing a loan," Condor said. "And if you fully vet your loan options, you can avoid any sticker shock from hidden fees."
Cut your credit utilization. Consumer looking for a quick credit boost should measure their level of credit utilization on their credit cards. "Credit utilization accounts for 30% of a FICO mortgage score," says Scanlon. Consumers want to be certain that this utilization (the relationship of their cumulative credit card balance to their cumulative limit) is 30% or less of the limits on their cards."
"Oftentimes, paying those accounts down to a favorable level will result in significant increases to their scores," he
adds.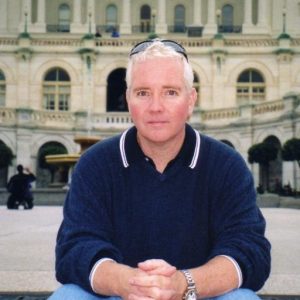 Brian O'Connell has been a finance writer at TheStreet, TheBalance, LendingTree, CBS, CNBC, WSJ, US News and others, where he shares his expertise in personal finance, credit and debt. A published author and former trader, his byline has appeared in dozens of top-tier national publications.
Our Articles:
Recent Articles:
Compare Personal Loans