Switching from Debit Card to a Credit Card
For decades, financial consumers looking for a good, reliable and inexpensive payment option could choose between cash, a credit card and debit card.Increasingly, credit cards and debit cards rose above cash. One recent study from payment processor TSYS [1] showed that 54% of financial consumers (1,222 were surveyed) chose debit cards, while 26% selected credit cards, and only 14% specified a preference for using cash.
With credit cards and debit cards among the most popular and widely-used consumer payment methods, how do debit cards and credit cards compare – and which do personal finance experts prefer?
Here's a close look at the main advantage of credit cards over debit cards. 
A Credit Card Can Help You Build Strong Credit
Assuming you have healthy financial habits, credit cards are essential, and are maybe the easiest way to obtain, maintain, and build your credit score.
"Credit scores greatly impact the interest rates you'll get when you apply for loans or mortgages," said Russ Nauta, editorial lead at Credit Card Reviews. "For example, the length of your credit history comprises 15% of your credit score, and the longer your average history the better your score. Keep paying off the balance every month (or keeping the balance low) and paying on time accounts for 65% of your credit score – all that will lead to a stronger credit score."
Debit cards on the other hand, don't affect your credit score at all. "While you may be hesitant with a credit card application, you could be hurting instead of helping your credit," Nauta said. "You really want to focus on building credit rather than avoiding it."
A Credit Card Can Help You Build Strong Credit
One of the biggest advantages of credit cards over debit cards are the financial rewards earned. 
"Most debit cards don't come with any rewards earning power, while most credit cards do, either in the form of points/miles or cash back," said Alex Miller, founder and CEO of Upgraded Points, a travel data analysis sight. "In addition, credit cards are much more likely to offer robust purchase protection — it's easier to charge back something on a credit card than on a debit card."
RELATED: How to Pay Off Credit Card Debt Fast
Your bank account is exposed. "Debit cards deduct money straight from your bank account, including
fraudulent purchases," said Steffa Mantilla, a Certified Financial Education Instructor (CFEI) and founder of the personal finance website Money Tamer. "When using a credit card, you're using a line of credit from the issuing bank. Consequently, if someone purchases something fraudulently, your bank account won't be affected while it gets sorted out."
More usage flexibility. Rental car companies, hotel chains and airlines generally prefer credit cards because it's easier to charge damages to a credit card than on debit cards. 
"Plus, if these types of businesses do accept your debit card, they may put a hold on your checking account," said Freddie Huynh, vice president of data optimization with Freedom Debt Relief, in San Mateo, Cal. "This means you won't be able to access the "held" cash until they release the hold. A credit card also is very helpful when traveling overseas, as many merchants in foreign countries don't accept debit cards."

Here's a closer look at the advantages of a debit card over a credit card.
It doesn't have the veneer of "free" money – at least temporarily. "The biggest disadvantage with a credit card is that it's incredibly easy to spend using credit, since the money doesn't come right out of your checking account," said  Miller. "With a debit card, you can't spend money you don't have. If you're a bad spender, or have the potential to over spend, it's much better to use a debit card."
No interest payments. Debit cards have much lower fees and no interest to pay, as with credit cards. 
"You also don't have to worry about paying off your credit card bill at the end of the month because the debit card transactions are automatically deducted from your bank account," said Mantilla. "If you carry a balance on your credit card, you could be paying an additional 25% APR on your purchases."
Occasionally forgoing a discount. "Paying with a debit card, or cash, sometimes provides a discount, particularly for big-ticket items, such as a vehicle or high-end home appliance," Huynh said. 
Credit cards are harder to get than debit cards. When you apply for a credit card, the card issuer will run a hard credit check before issuing a green light. "This means a temporary ding on your credit score," Nauta said. "Debit cards, on the other hand, are easy to get and pretty much only require a social security number to move forward."

RELATED:
Credit Cards Get the Call
So, what's the verdict – credit card or debit card?
"If you can manage your money well, a credit card is far preferred over a debit card," Miller said. "Credit cards can earn significant rewards, and also come with tangible benefits such as lounge access, discounts at merchants, travel credits and more."
"Most debit cards don't have these luxuries and really should only be reserved for those who have made poor financial decisions and are likely to continue to do so," Miller said.
That doesn't mean debit cards should be ignored by financial consumers.
"The choice is an individual one," Huynh noted. "For people who really benefit from the help debit cards provide in managing spending, a debit card is a great option."

"However, responsible use of a credit card is extremely helpful in developing credit profiles and scores; credit bureaus need to see payment history to evaluate how someone will act as a borrower," he added. "Most adults find it helpful to have a credit card for personal business, for all the reasons explained above – and using just one credit card is plenty."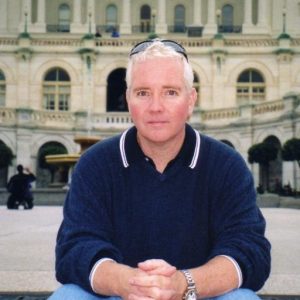 Brian O'Connell has been a finance writer at TheStreet, TheBalance, LendingTree, CBS, CNBC, WSJ, US News and others, where he shares his expertise in personal finance, credit and debt. A published author and former trader, his byline has appeared in dozens of top-tier national publications.
Our Articles:
Recent Articles:
Compare Personal Loans