How to Get – and Best Use – a Home Improvement Loan
No doubt, a good home improvement project can help add luster and value to your home.
According to Opendoor, adding a pool to a property can increase its value by 7.3% while finishing a basement can add 6.6% to the value of a home.
That's where a home improvement loan can help – and homeowners know it.
"Two years ago when tiles from the shower started to fall into the tub in my lovely older home, I explored replacing them or remodeling the entire shower and tub," says Carol Gee, an editor and author at Emory University in Atlanta, Ga.
As Gee's home's mortgage is with Wells Fargo, she regularly receive emails or mailers about home renovation loans and other home-related loans.
"Eventually, I decided to replace the entire shower area instead of possibly having to continue to replace tiles as they fell," she says. "I remembered that Wells Fargo had a home improvement loan, so I contacted them and, having always paid my mortgage on time, I was approved over the telephone."
Being retired and not wanting to have a huge loan to repay, Gee, asked for and received an interest-free loan for eighteen months. "To insure I repaid the loan I increased my monthly payments and paid the loan off in 18 months," she says.
That left her plenty of time and money to replace her old bath and shower with a new one, thanks to her home
renovation loan.
Getting a Home Renovation Loan
Job one in mirroring Gee's positive home renovation experience is to understand how those loans work and how to land one.
"A home improvement loan is just what it implies," says Rex Freiberger, chief executive officer at GadgetReview.com, a product and services guide platform based in Los Angeles, Ca. "It's a loan designed to help you renovate your home, with the goal of adding more value to the property. You don't need to provide collateral as you do in most home loans. It's basically an unsecured personal loan you pay back in installments."
Getting a home renovation loan is easier than ever, given emerging online loan shopping options.
"You can apply with your bank, if you're more comfortable with traditional funding," Freiberger says. "This route can be somewhat limited based on your bank and the credit they're willing to extend." Freiberger got his home renovation loan online. "I found my lender was easy to work with, and the whole process was both quick and transparent."
To get the best interest rate, ask if your bank would be willing to match the interest rate of the best offer you're able to find online. "Leveraging an improvement in the value of your home may be a way to borrow more money or negotiate a better interest rate," says Jon Jordan, a home improvement expert and owner of Evergreen Home Exteriors, a family-owned remodeling company based in Tacoma, Wa.
Jordan also notes that some renovation companies will also provide loan financing – but you have to ask.
"You have to look for renovation companies that will provide financing on your home improvement," he says. "The gold standard is 100% financing with 0% interest for 24 months. Depending on the scale of your project, that may cover all or most of your costs."
Best Uses
What are the best uses of a home improvement loan?
According to Jordan, there are many ways you can use and benefit from a home improvement loan, but the best use always depends on your goal.
"If you're flipping a house, you may want to pay more attention to the exterior of the building—updating and fixing the siding or repairing cracks in mortar in between bricks—as well as renovations to the kitchen and bathrooms," he says. "Value reports have even found that minor kitchen remodels can have as much as 80% return on investment, while other studies have discovered that something like replacing siding can have more than 90% return on investment. "To get the most bang for your buck, you need to bring your kitchen or exterior up to the community's standards, but you need to do your research and understand when the more extensive updates will put you in a price point that's out of reach."
All things being equal, perhaps the best use of a home renovation loan is an addition to your home.
"A home addition not only makes the house larger but it also raises the value of the home," says Adrian Krzysztofowicz, a general contractor who regularly works on home construction and remodeling prices in and around Brooklyn, N.Y. "You'll enter a higher home value market once your home goes from, for example, a two-bedroom into a three-bedroom property."
Additionally, a new bathroom and kitchen in your home will definitely raise the value of a home. "One home, in Rockland County, N.Y. went from a value of $215,000 to $265,000 once kitchen and bathroom renovations were completed," Krzsztofowicz says.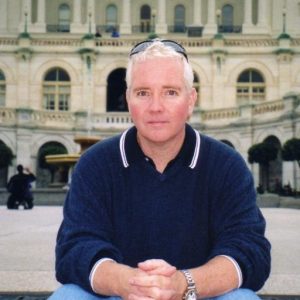 Brian O'Connell has been a finance writer at TheStreet, TheBalance, LendingTree, CBS, CNBC, WSJ, US News and others, where he shares his expertise in personal finance, credit and debt. A published author and former trader, his byline has appeared in dozens of top-tier national publications.
Our Articles:
Recent Articles:
Compare Personal Loans