How to Dispute a Credit Card Charge
Disputing a credit card charge is easier than you may think. Here's a blueprint.
Credit card disputes don't happen frequently, but they do happen.
According to industry statistics, 3.26 percent of all credit card transactions led to card chargebacks in 2018 (where a merchant returns a disputed transaction amount back to the cardholder). That's down from 3.26 percent in 2017[1].
According to the U.S. Federal Trade Commission, so-called "bill errors" can trigger a credit card dispute, with these types of mistakes most commonly cited by U.S. credit card consumers:
Unauthorized charges. Federal law limits your responsibility for unauthorized charges to $50.
Charges that list the wrong date or amount.
Charges for goods and services you didn't accept or that weren't delivered as agreed;
Math errors.
Failure to post payments and other credits, like returns.
Failure to send bills to your current address – assuming the creditor has your change of address, in writing, at least 20 days before the billing period ends.
Charges for which you ask for an explanation or written proof of purchase, along with a claimed error or request for clarification.
Successfully Disputing a Credit Card Transaction
There are several tried and true steps to successfully disputing a credit card charge. The first step, however, occurs well before you engage in the transaction.
"Successfully disputing a credit card charge starts long before the dispute is triggered," said Kimberly Porter, chief executive officer at Microcredit Summit, a personal finance platform. "Choosing a credit card that offers purchase protection and has a good reputation for customer service can make the entire process much easier since those card providers will be more likely to help you through it. Most credit cards allow you to make the dispute online through a simple form."
When you do need to dispute a credit card charge, you have two choices right off the bat – take it up directly with the merchant or go through your credit card provider.
RELATED: How to Get Rid of Credit Card Debt
"In most cases, you'll visit your credit card's website or call their phone number to dispute," said Alex Miller, CEO of UpgradedPoints.com, a travel credit card advisory company. "This usually requires filling out a form where you'll need to provide supporting documentation. The credit card then investigates the claim and asks the merchant for their side of the story."
"Once this is provided, the card provider compare this with the facts of the case, and the terms and conditions of the card in order to issue an outcome," he added.
Miller offers three quick action steps to take when you begin your credit card dispute process:
1. Gather as much evidence as you can to support your dispute. "Documentation is your friend," he said.
2. Think of the merchant's argument or counterpoint — what could they say to try and end the dispute in their favor? "Once you know this, further develop your argument," Miller noted.
3. Visit your credit card's dispute portal, or call to make a dispute — try to be as specific as possible when filing a dispute. "Vague details, dates, or times rarely end in a dispute that's sided in your favor," Miller added.
RELATED: How to Dispute a Credit Report Error
Take It Up With the Merchant
Others say the first move with any dispute is to work it out with the merchant on the other side of the credit card transaction.
"The very first thing a consumer should do regarding a credit card change is try to resolve the issue with the merchant first," said Lee Kendrick, founder of CreditUturn, an automated consumer platform that helps people rebuild their credit. "Ideally, the consumer should try to document its conversations with the merchant via email, when possible."
Kendrick said that more and more credit card issuers are requiring proof of a cardholder's attempt to resolve any dispute with the merchant.
"So, if you don't document the engagement credit card issuers are increasingly siding with merchants when they're able to provide proof of your IP address, payment information, contracts, shipping information, and subsequent logins to membership sites," he said. "That's why consumers should never skip this first step."
If the consumer's attempt to resolve this directly with the merchant should fail, then the best move is to contact their credit card issuer. "Provide copies of receipts and photos when applicable and any documentation on the attempted dispute resolution," Kendrick said. "After that, let the card issuer take over from there."
"In that scenario, most card issuers will then issue a temporary credit to your account, and then provide the merchant an opportunity to present their case," Kendrick said. "As long as you've followed this simple outline, you're handling everything the right way and should emerge from the dispute victorious."
References
[1] https://midigator.com/chargeback-report-statistics/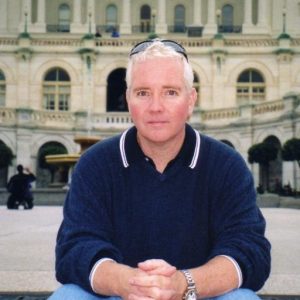 Brian O'Connell has been a finance writer at TheStreet, TheBalance, LendingTree, CBS, CNBC, WSJ, US News and others, where he shares his expertise in personal finance, credit and debt. A published author and former trader, his byline has appeared in dozens of top-tier national publications.
Our Articles:
Recent Articles:
Compare Personal Loans