Good Reasons to Grab a Personal Loan – and Good Reasons Not To
There's no doubt that obtaining a personal loan can help solve a big household financial problem. As long as the borrower has good credit, personal loans are relatively easy to get, interest rates are far more reasonable than credit card rates, and payback terms are more fair than onerous.
Maybe that's why personal loans are so widely used today. 
In the past 10 years, personal loans have just about doubled from 11 million in 2010 to 21 million, while personal loan debt has nearly tripled from $55 billion to $162 billion [1].
Plus, the average personal loan interest rate is 9.34% [2],  compared to credit cards, which clock in at 17.9% these days [3].
Even as personal loans can be a huge help in consolidating debt or in handling household financial emergencies, they still represent loan debt, and that debt will need to be repaid – with interest. 
With that financial tenet in mind, it's good to know when to rationally take on personal loan debt and when to avoid it. 
These real-world scenarios can help make up your mind.
Even as personal loans can be a huge help in consolidating debt or in handling household financial emergencies, they still represent loan debt, and that debt will need to be repaid – with interest. 
With that financial tenet in mind, it's good to know when to rationally take on personal loan debt and when to avoid it. 
These real-world scenarios can help make up your mind.
Good Reasons to Take Out a Personal Loan
In general, there are multiple "good reasons" to go for a personal loan. Personal finance experts put these reasons at the top of the list.
Debt consolidation. If you have one or more household credit accounts carrying high interest rates, a personal loan may offer a lower rate. That way, you can easily consolidate your higher-interest debts into one with a lower interest rate.

"This is an especially good idea for someone with credit card accounts bearing high interest rates," said
Joseph Toms, president of FreedomPlus, an asset management firm in San Francisco, Cal. "A personal loan would allow them to take out one loan with a lower interest rate, use the proceeds to pay off all the
high-interest accounts, and then have just one payment a month for the personal loan (with a lower interest rate)."

For example, rates on credit cards can be 15%-25%, while average rates on personal loans are about 9%. "These rates can vary widely, however, from just over 4% annually (for people with exceptional credit) to 25% for people with poor credit," Toms said.

For unplanned critical expenses, such as medical bills. "Such bills can be particularly costly if the expenses are being assessed a high interest rate," Toms noted. While people dealing with "surprise" bills that can demand thousands of dollars in repayment should always try to negotiate a better repayment deal, a personal loan can cover the debt and buy the borrowers some time to get back on their feet financially.
When times are tough. If there's one thing heads many households have learned during the pandemic, is that bills just keep coming – and if you need temporary help in paying those bills, a personal loan comes in handy.

"During these unprecedented times, people are unemployed and cannot purchase the needs for their household such as food, keeping their utilities on, and paying the mortgage," said Monica Smythe, founder at Money Hungry LLC, in San Francisco. "In order to for them to stay financially afloat, they can take a personal loan until times get better."

To avoid using a credit card. Other emergencies may necessitate the need for immediate payment – like repairing your only household vehicle or covering the cost of a new boiler for your home. 
"Instead of using a credit card to cover the emergency payment, a personal loan is probably your best option," said Scott Nelson, chief executive officer at U.K.-based Money Nerd. "Putting big payments of your credit card can lead to high card balances that hurt your credit score and rack up big interest charges. A personal loan offers a more manageable way to pay big emergency bills."
For easier budgeting. A personal loan is a straightforward and transparent credit option. "Your loan repayments for a personal loan are a fixed amount every month, making it easier to manage your finances," Nelson said. "If you find credit cards over-complicate your finances, you may find a personal loan easier to manage."

When a Personal Loan May Not Be a Good Idea
There are times when a personal loan just doesn't make good financial sense, and when adding more debt to your household financial picture isn't justified. These loan scenarios are at the top of that "red light" list.
Paying for unnecessary and unaffordable purchases. While times are indeed tough for millions of Americans, it may be tempting to treat yourself to luxuries that you don't really need – and can't afford. 
"Taking on debt for unnecessary purchases is a bad idea," Nelson said. "What happens if your car then breaks down and you need another loan? In that scenario, things can start to snowball quickly, as you'll end up paying more than the value of the purchase due to interest and charges."
"It's better to wait and save up for that treat and don't finance it with a loan," he added.
Buying a new car. Auto dealers often have special financing options with lower interest rates than the lending market. "Check out what's available through your car dealer before taking out a loan," Nelson said.
If your struggling to make minimum payments on current debt. "Switching out one form of debt for another is not a good idea," Toms said. "In this case, someone should look into other help, such as debt settlement."

If there's a chance you can't handle the loan payments. If a borrower isn't disciplined, or in any way does not have confidence in the ability to make on-time payments, a personal loan may not fix the problem. 
"Most personal loans are issued for a period of 36 to 60 months, and have strict monthly payments and timelines – and they need to be repaid," Toms added.

Getting to "Yes" on a Personal Loan
What criteria should you use when deciding whether or not to get a personal loan?

"Personal loans are generally considered a good, safe way to borrow money if you need it," Nelson said. "Yet it's always important to think carefully before borrowing money."
Before taking out a personal loan, ask yourself these three questions, Nelson advised.
Is the expense essential?

Is there definitely no way I can source the money interest-free? (i.e. from an interest free credit card or a family member).

Will I be able to make the repayments?
If you can answer yes to all of these questions, a personal loan is "probably right for you," he said.

It doesn't have the veneer of "free" money – at least temporarily. "The biggest disadvantage with a credit card is that it's incredibly easy to spend using credit, since the money doesn't come right out of your checking account," said  Miller. "With a debit card, you can't spend money you don't have. If you're a bad spender, or have the potential to over spend, it's much better to use a debit card."
No interest payments. Debit cards have much lower fees and no interest to pay, as with credit cards. 
"You also don't have to worry about paying off your credit card bill at the end of the month because the debit card transactions are automatically deducted from your bank account," said Mantilla. "If you carry a balance on your credit card, you could be paying an additional 25% APR on your purchases."
Occasionally forgoing a discount. "Paying with a debit card, or cash, sometimes provides a discount, particularly for big-ticket items, such as a vehicle or high-end home appliance," Huynh said. 
Credit cards are harder to get than debit cards. When you apply for a credit card, the card issuer will run a hard credit check before issuing a green light. "This means a temporary ding on your credit score," Nauta said. "Debit cards, on the other hand, are easy to get and pretty much only require a social security number to move forward."

RELATED:
[1] https://www.fool.com/the-ascent/research/personal-loan-statistics/
[2] https://www.businessinsider.com/personal-finance/average-personal-loan-interest-rates
[3] https://wallethub.com/edu/cc/average-credit-card-interest-rate/50841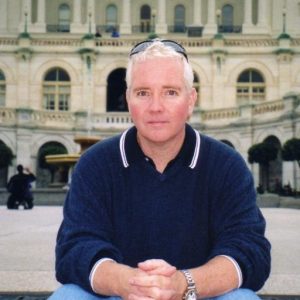 Brian O'Connell has been a finance writer at TheStreet, TheBalance, LendingTree, CBS, CNBC, WSJ, US News and others, where he shares his expertise in personal finance, credit and debt. A published author and former trader, his byline has appeared in dozens of top-tier national publications.
Our Articles:
Recent Articles:
Compare Personal Loans