Your Step-by-Step Guide to Getting the Best Personal Loan for Your Unique Needs
Personal loans are a reliable way to get access to cash quickly and efficiently.
Maybe that's why U.S. personal loan usage is on the rise.
According to the U.S. Chamber of Commerce and Transunion, personal loans are "the fastest growing form of consumer lending in the United States, growing 19.2% in Q1 2019 year-over-year."
Additionally, personal loan balances have almost doubled in just four years, climbing from $72 billion in 2015 to $143 billion at the beginning of this year, the Chamber reports.
"Personal loans are one of the most flexible types of debt available, and can be used to finance everything from home improvements to a wedding or even a vacation," says Ben Dobler, a certified financial planner with Stewardship Financial Counsel, in Cincinnati, Oh. "In addition, because a personal loan is considered unsecured debt that doesn't use any of your assets as collateral, you would not be putting yourself at risk of immediate foreclosure or repossession if you miss payments.
Getting the Best Deal on a Personal Loan
Like any consumer finance tool, there's a right way and a wrong way to go about getting a personal loan. To clarify the best path to the best personal loan, take these action steps that guarantee the best personal loan experience for your household.
Know your credit score. Before applying for a personal loan, always check your credit score and run a free credit report on yourself using annualcreditreport.com
"You can check your credit score on your credit card company's website or by using a free online tool," Dobler says. "Checking your credit score and running a credit report will give you an idea of what you might qualify for based on your credit profile, as well as whether there's anything you can do to improve your credit before looking for a new loan.
Know your borrowing amount. Make sure you calculate exactly how much you need to borrow before you start comparing lenders. "This helps ensure that you don't overborrow and pay more interest than necessary," says Anna Serio, loan expert at Finder.com. a financial content platform based in New York City.
Compare as many lenders as you can. "Start with the lender that you can qualify with before looking at rates, terms, fees, loan amounts you want," Serio explains. "Once you've narrowed down your list look into customer reviews so you have an idea of what to expect. Also consider other perks that might be useful to you. For example, some lenders offer discounts to current customers. Others might pay off your creditors directly if you take out a debt consolidation loan."
Work with the right lender.
According to Serio, the search for the best lender means winding up with the best lender for you.
"For example, going with the first lender you find means you could be missing out on a better fit," she says. "Shop around and prequalify when you can to make sure you're getting a good deal."
Additionally, look out for lenders that aren't upfront about essential information – like the loan rates, terms and fees. "If a lender doesn't want to disclose that kind of information before you apply, it could be a sign of a high-cost loan," Serio says.
Leave room for your household expenses. Don't take a loan out where the resulting repayment will damage your household budget.
"Lenders don't often consider other bills you have to pay, like medical bills, utilities, food and transportation costs when they review your application, so the monthly payment they offer may not fit into your actual budget," says Lauren Bringle, an accredited financial counselor with Self Financial in Austin, Tx. "Before signing the paperwork for a personal loan, make sure you can afford to pay the monthly payments on top of your other financial commitments."
Look at the full costs of the loan over time. "For example, if one loan has a lower monthly payment, but has a longer term than another, it could cost more over time," Bringle says. "Make sure you understand how much you owe before you sign the paperwork."
Be prepared to apply. Personal loan applicants should be prepared for the application process (either on-line or in person) with some basic information and documentation, says Jim Houston, managing director of consumer lending at J.D. Power.
An applicant can expect to include the following information on the application form:
Reason for loan and dollar amount
Residential and employment history
Income verification documents (i.e., paystubs, W-2's, and tax returns)
Legal form of identification
Knowledge of their own personal credit history
The Biggest Mistakes to Avoid with Personal Loans
"The biggest error that personal loan borrowers can make is to not be fully aware of the repayment terms and conditions when entering into a loan agreement," Houston says. "Process fees, late fees, early prepayment penalties and other added cost to borrow need to be understood at the onset of the agreement."
Another common mistake when applying for a personal loan is to not read the terms and conditions of the contract.
"You should know what the interest rate is on your personal loan, whether it's a fixed or variable rate, and whether your lender charges a prepayment penalty if you decide to pay down the balance sooner than required," Dobler says.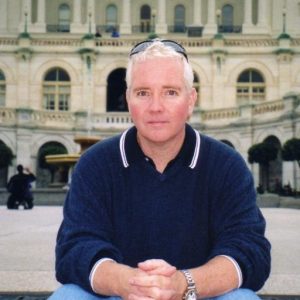 Brian O'Connell has been a finance writer at TheStreet, TheBalance, LendingTree, CBS, CNBC, WSJ, US News and others, where he shares his expertise in personal finance, credit and debt. A published author and former trader, his byline has appeared in dozens of top-tier national publications.
Our Articles:
Recent Articles:
Compare Personal Loans